Overview
The Company Templates app is an advanced feature that provides a platform to present custom-made templates, tailored to your company's design specifications. As the administrator, you will create new signs, convert them to templates, and share them with your users for simple, fast, and attractive sign creation.
Contact your Account Manager if you are interested in adding this feature to your account.
Contents of this guide:
Setup Recommendation
After the Company Templates feature is turned on for your account, your account administrator, a user with permissions to edit user permissions, will need to set up user access.
Enplug recommends the following as best practice:
Use the Enplug User Roles feature for bulk editing of permissions from Templates app to Company Templates app
Ensure that all of your end-users using the Company Templates app, such as store managers, have access to the Company Templates app and remove access to the Templates app
Template admins, such as graphic designers or marketing managers, should have access to both apps, as they will build the customized company templates for all staff in the Templates app
Setting Up User Access
To manage app access, open a user's profile or edit the corresponding User Role:
Check the

"Limit Access to specific Apps"

box to manage app access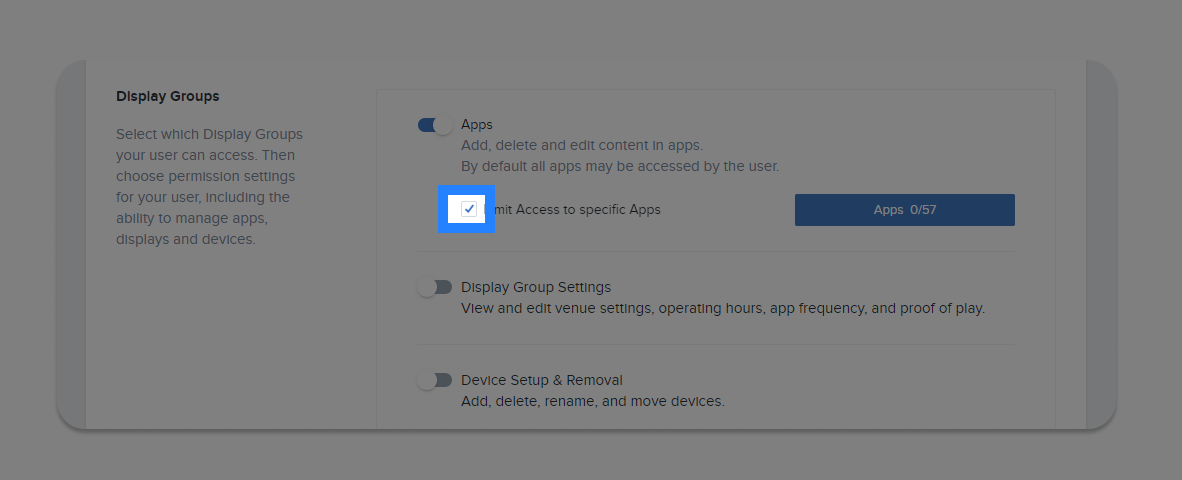 Select the

"Apps"

button to view the apps list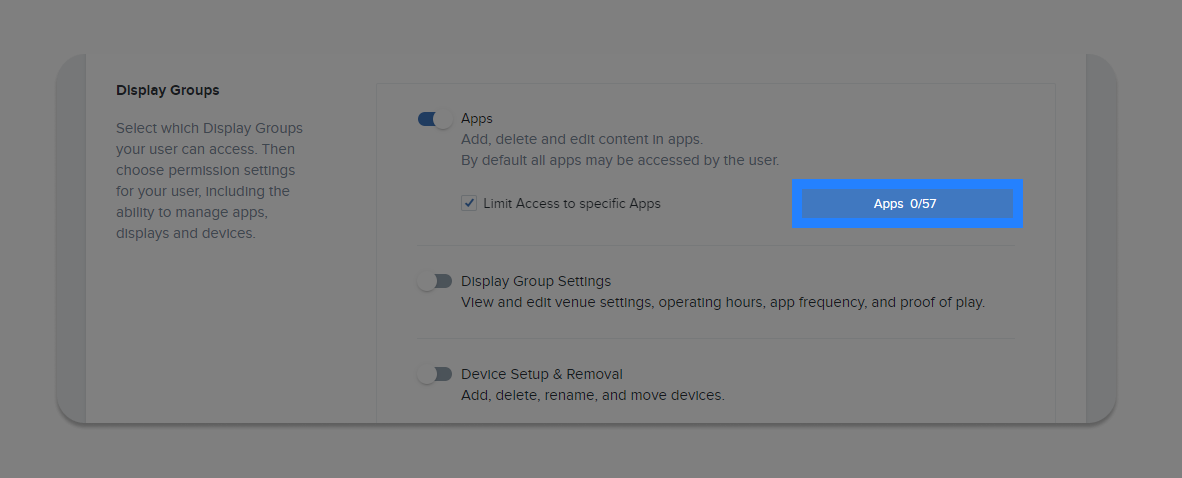 Check the bubble for each desired app, then click the "Select" button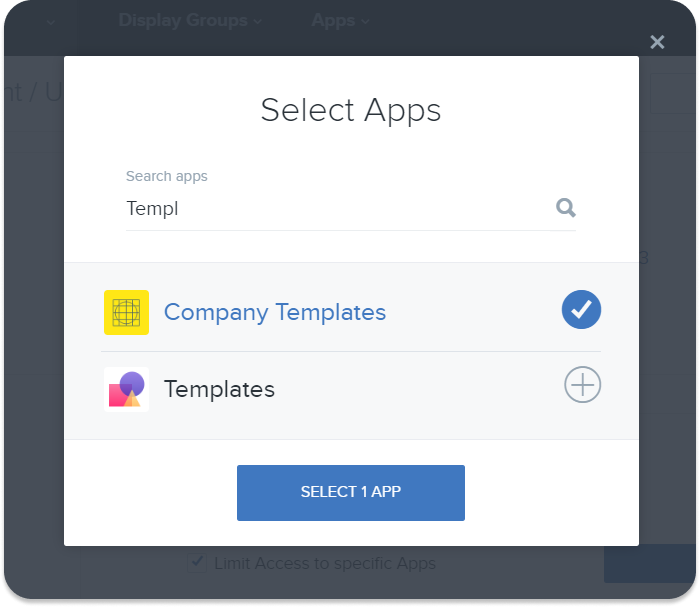 Finally, click the "Update" button to apply this new change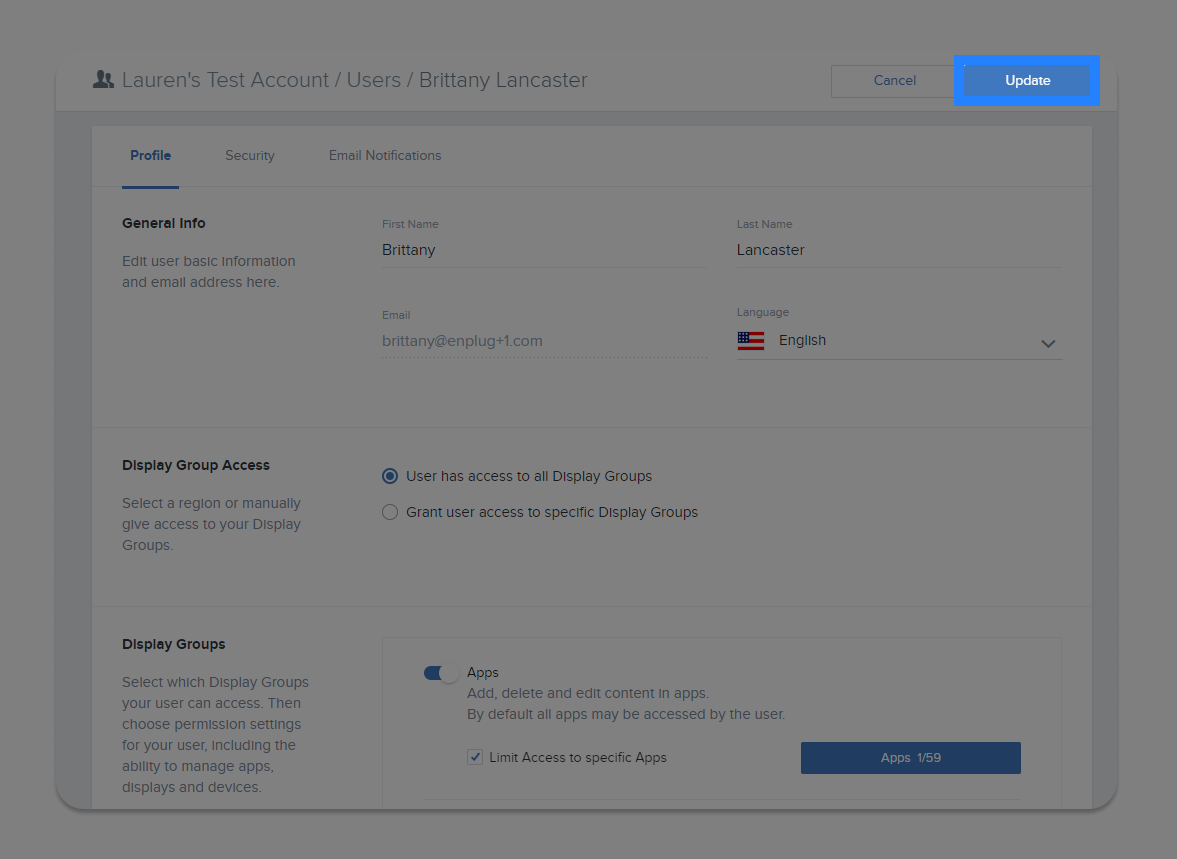 Create a Sign
Use the Templates app to create a new sign. Visit this article to guide you through the creative process.
Create a Template
You will now convert the sign you just created, or a previously existing sign, into your Company Template. This process is done in the Templates app.
Open the Templates app. You will see your library of created signs

Click on the "Convert To Template" wand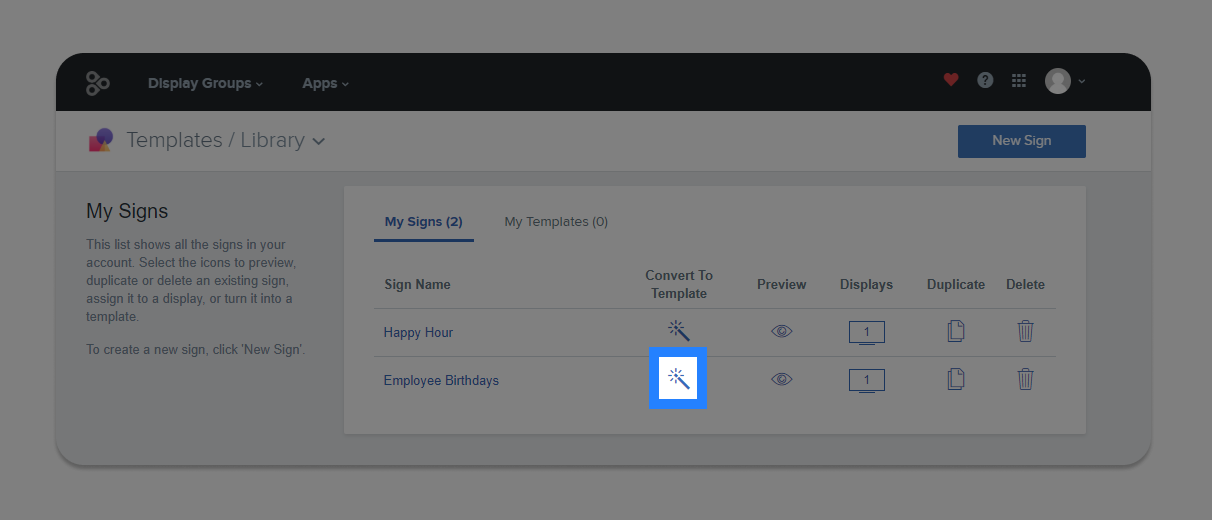 You will be directed to a setup page where you can edit your sign, if necessary
Next, click the "Go to Template Mode" button at the top of the page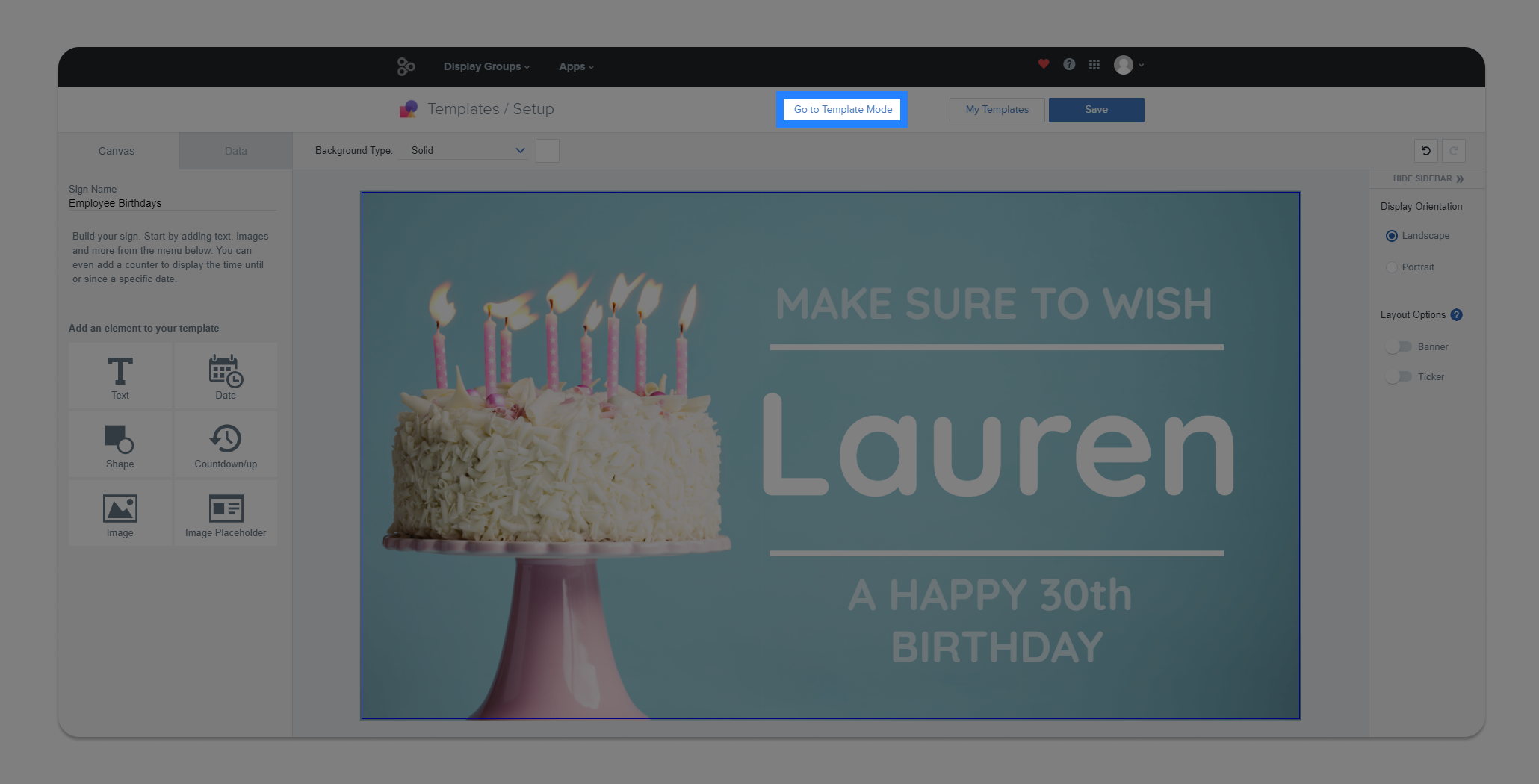 In Template Mode, select and name which properties your users will be allowed to change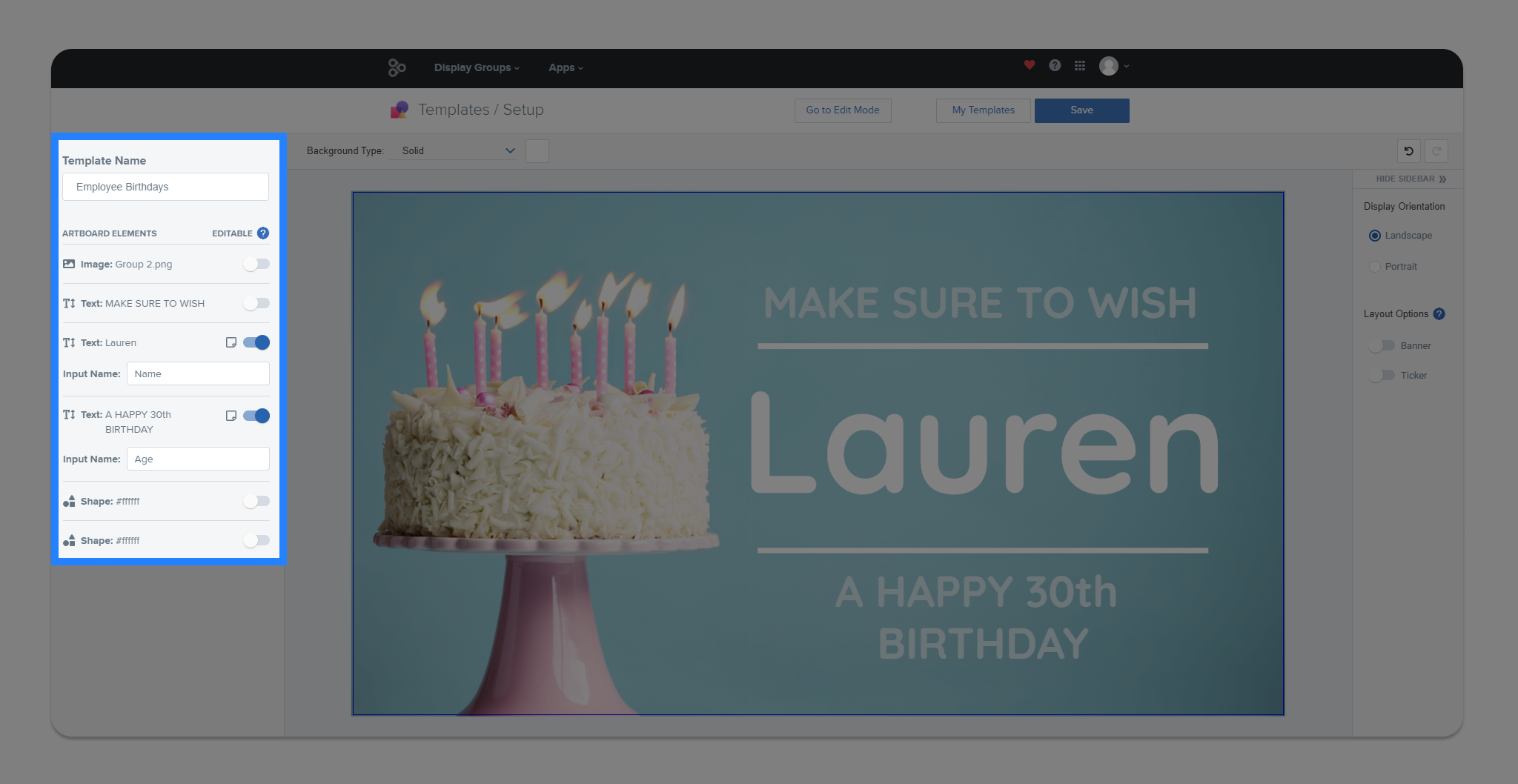 Select "Save" and wait for your template to complete conversion, then select "My Templates" to view your list of templates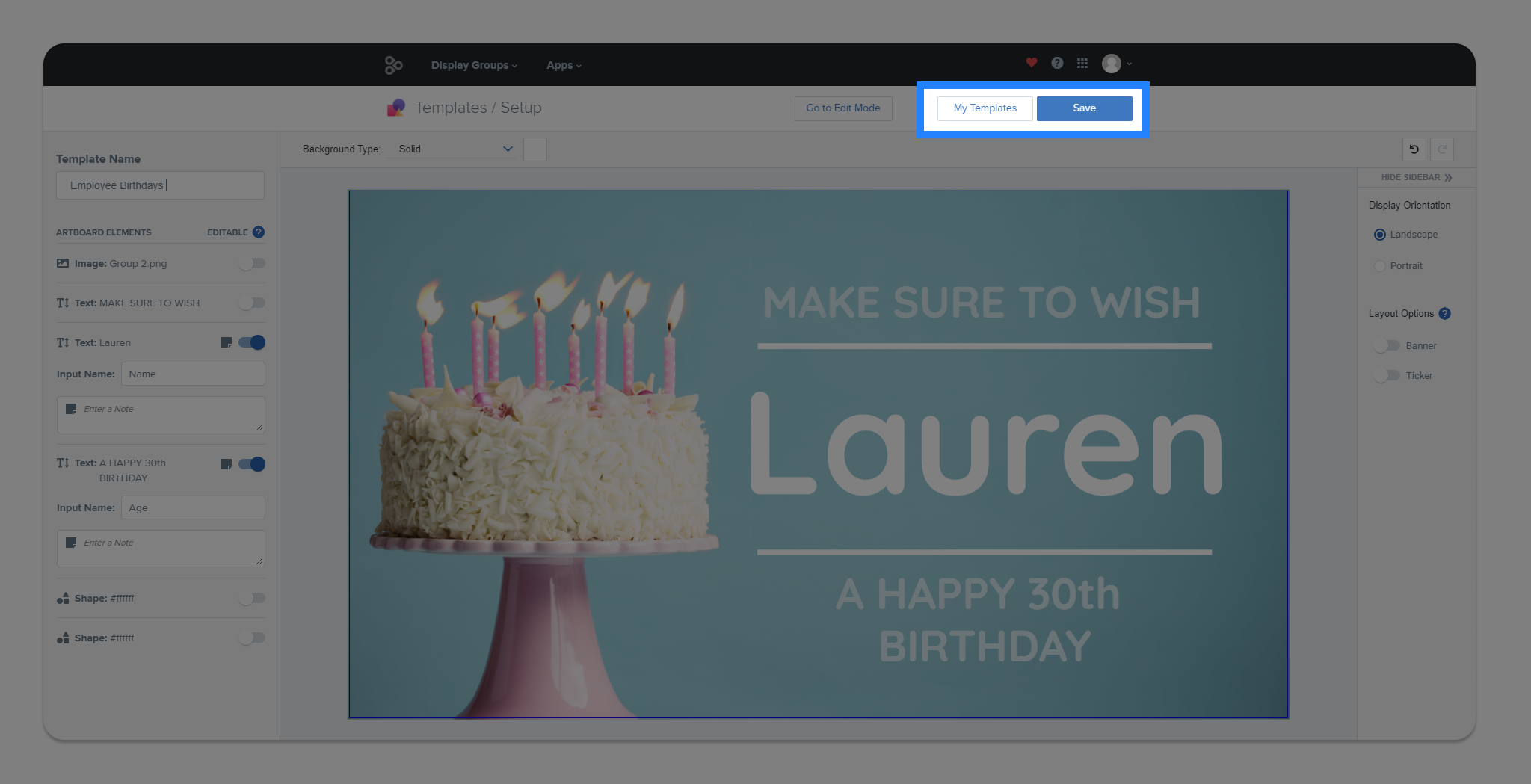 Turn on the "Publish" switch to share your new template

Select "Publish" when prompted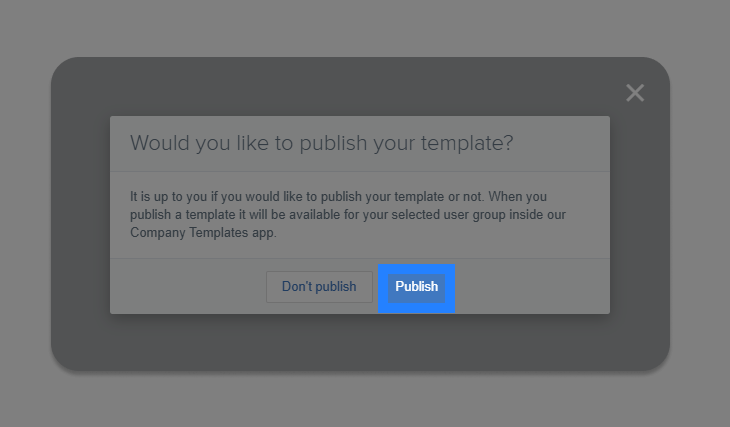 To make any changes to your published template:

Select the template name from the "My Templates" list
Switch between Template Mode and Edit Mode with the buttons on the top of the screen
Select "Save" when finished

Your template is now available for company use! Open the Company Templates app to get started!