Overview
The Corporate Graphics app can be used to display videos and graphics on your Enplug screen. This app can work alongside the Graphics & Video app. Assign different user permissions to each app, so content is managed by appropriate users.
Setting it Up
1. First, click the "Apps" > "More Apps" section to select the Corporate Graphics app from the list of apps.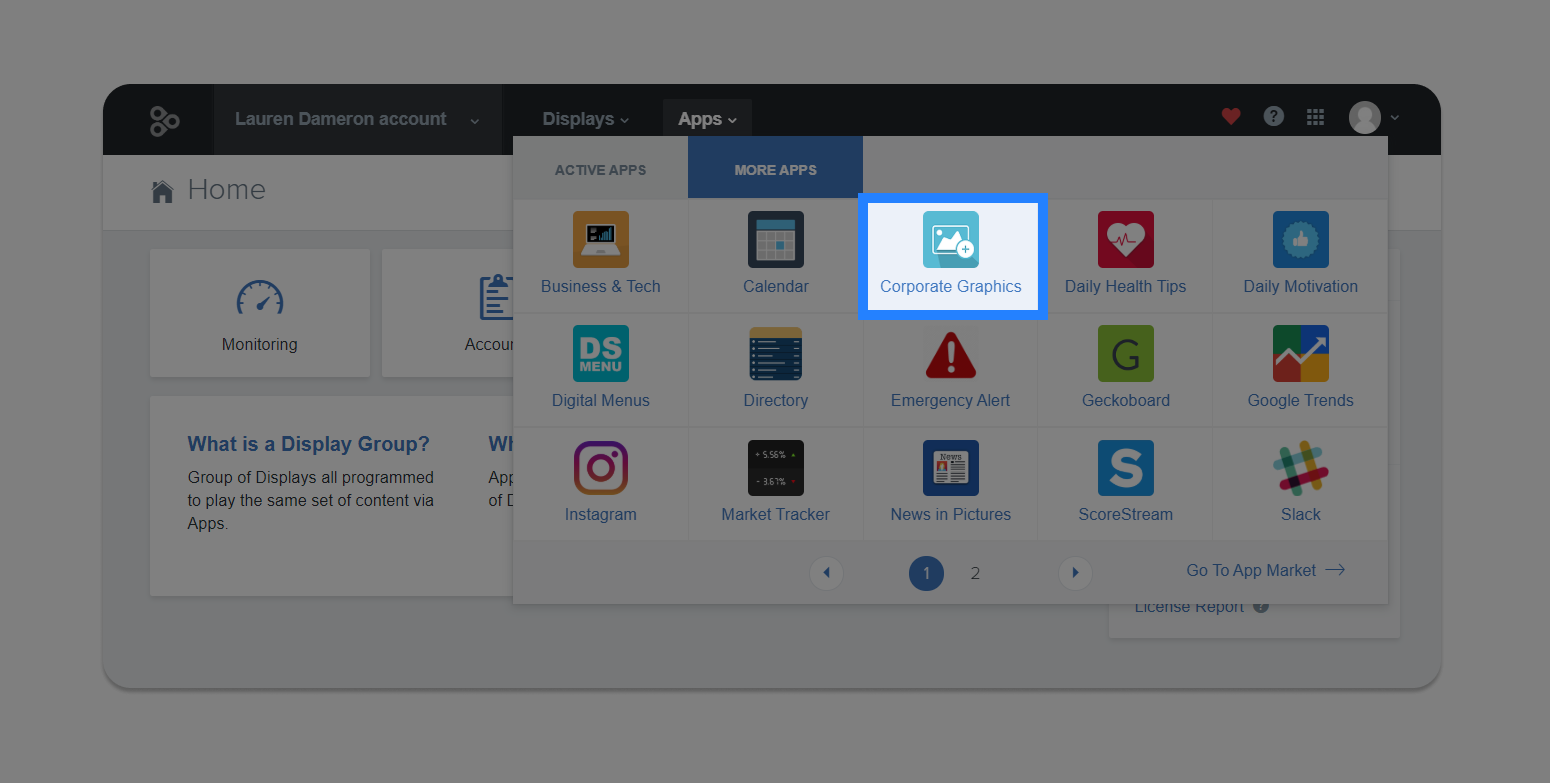 2. Now that you're in the Graphics app, click the Upload button to choose an image or video to upload.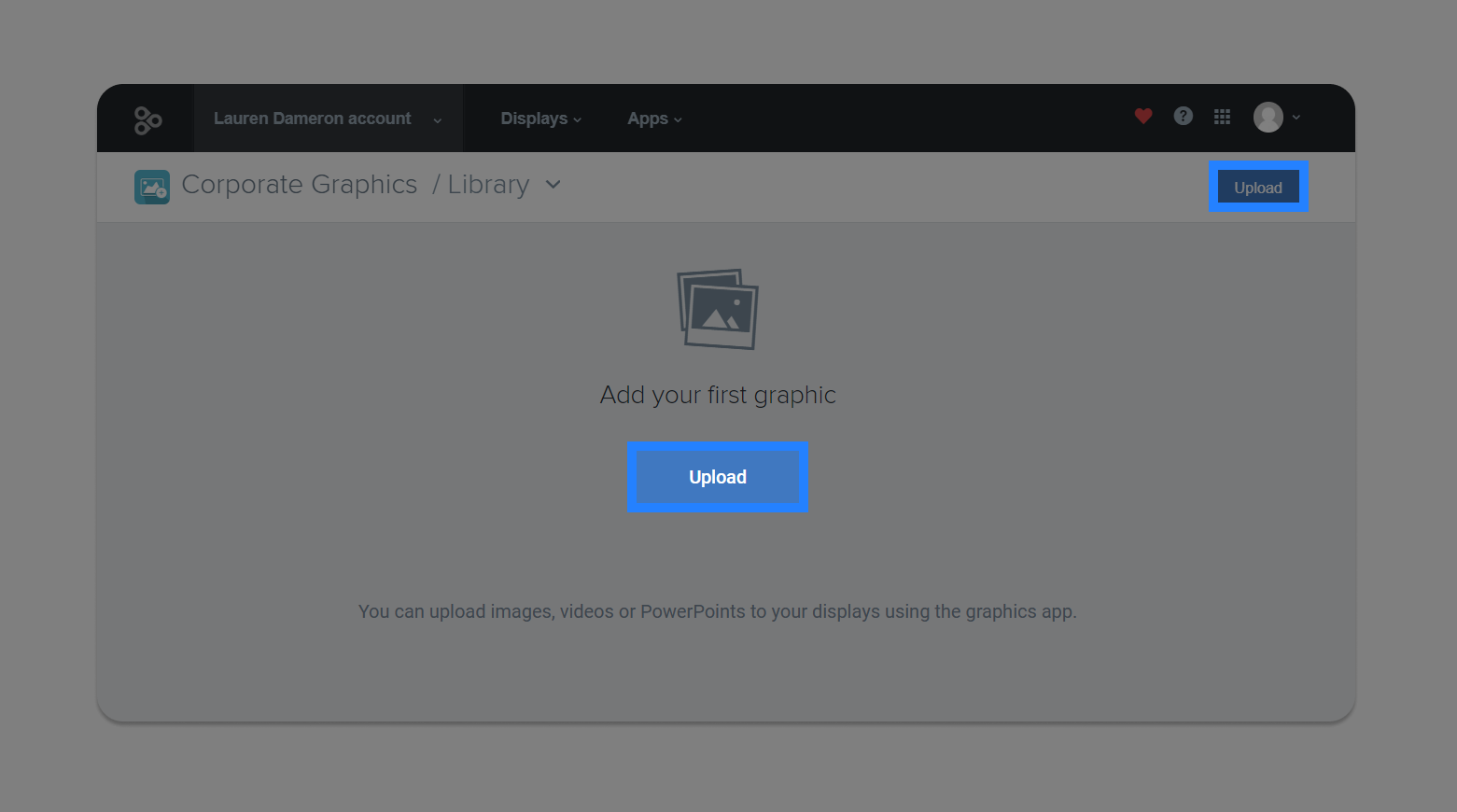 Images look best when they match the screen size and resolution. We recommend the following dimensions so the graphics appear in full screen:
Landscape: 1920 x 1080px
Portrait: 1080 x 1920px
For other resolutions, we recommend a 16:9 aspect ratio.
File Types: Images should be .JPEG or .PNG to be compatible with the system. Videos should be .MP4, .AVI, .WMV, .MOV, or .MPEG files. You may also upload spreadsheets and documents of the following file types: .PPT, .PPTX, .DOC, .DOCX, .XLS, .XLSX, and .PDF
File Size: Video files should be less than 30 minutes long and fewer than 500MB in size. The maximum combined library content and app storage is 3GB due to the local memory limit of your device.
3. Once you've chosen your file(s), click the Upload button to begin the uploading process. If you'd like to select different files, click Remove All to reset the uploader.
Note: You can also click and drag a folder of images and videos to the uploader
4. Once you've uploaded your graphic, you'll be prompted to choose which display group to deploy the graphic to. If you want the graphic in your Library but don't want it to play on a screen yet, don't select any display groups. The graphic(s) will continue to be available through your Library view.
Visit our Graphics & Video app for detailed app setup. Upload, edit, and arrange graphics in the same way as the Graphics & Video app.