Overview
The Ad Scheduler app can be used to advertise your business. This app provides a simple solution to schedule repeated content. This app can work alongside the Graphics & Video app. Assign different user permissions to each app, so content is managed by appropriate users.
Visit our Graphics & Video app for a detailed app setup. Upload, edit and arrange graphics in the same way as the Graphics & Video app.
File Types: Images should be .JPEG or .PNG to be compatible with the system. Videos should be .MP4, .AVI, .WMV, .MOV, or .MPEG files. You may also upload spreadsheets and documents of the following file types: .PPT, .PPTX, .DOC, .DOCX, .XLS, .XLSX, and .PDF
Setting Up
Add the app to your display group. Click the Apps drop-down. Select MORE APPS. Click on Ad Scheduler.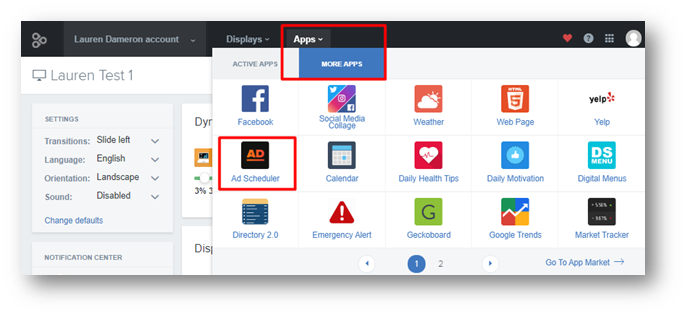 Upload content to your Add Scheduler. (Click here for more details.)
Assign the content to the desired Display Group.
Now that you have graphics in your library, you can apply display intervals to the content. To do so, you must be on the main Library page. To access the Library, click here: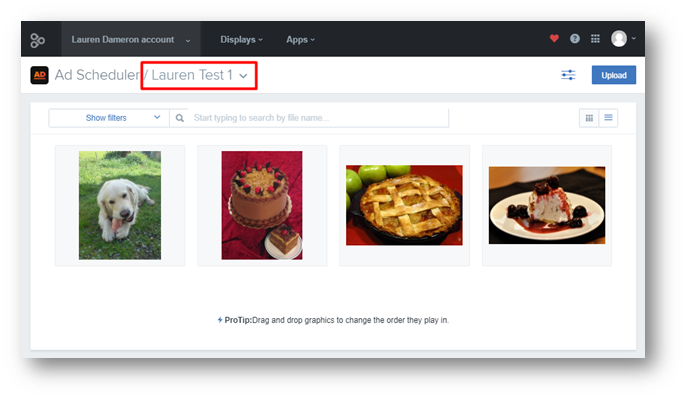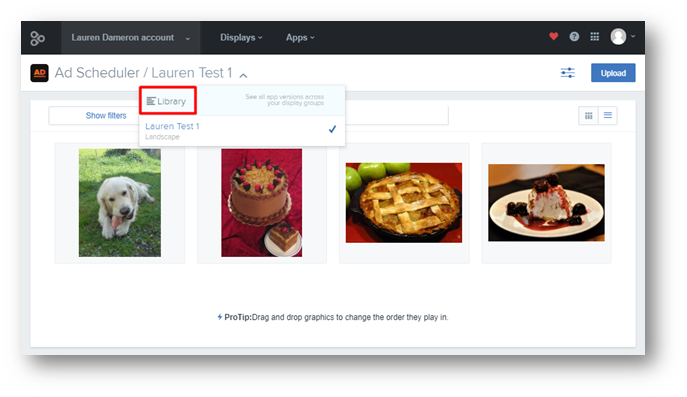 You are now in the Library. Click the settings button.
Note: You must have access to all Display Groups to edit Ad Scheduler Content Interval Settings. If you have limited Display Group access, please contact your account admin to schedule the content.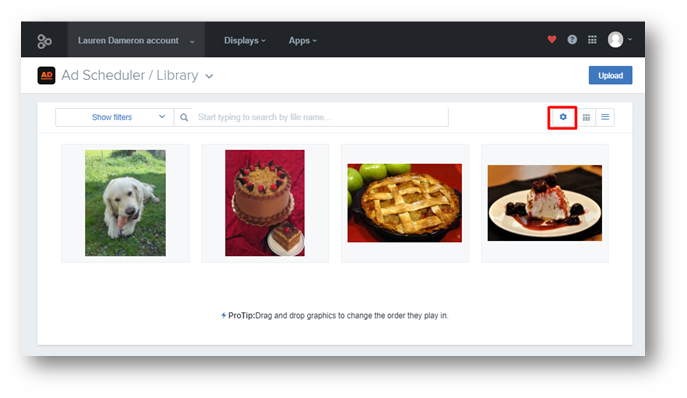 You can now change the Content Interval Settings. Set the number of images/videos to play per interval and the total interval length. Click Save Changes when complete.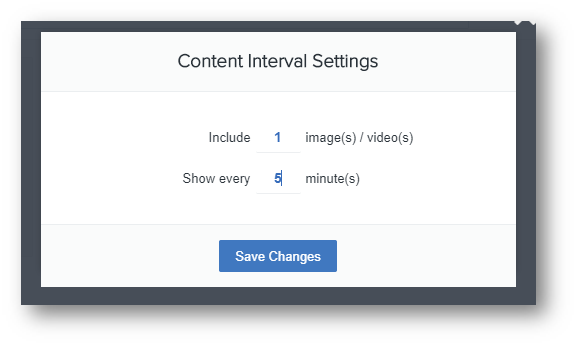 Note: When you open a display group, you will see that the Ad Scheduler app appears in the "Other Apps" area because it has its own content schedule and is not part of the Dynamic Apps Playlist.