Overview
Welcome to the Enplug Dashboard! Please watch this quick video tutorial to familiarize yourself with the dashboard.
Contents of this Guide:
Glossary
A

Display

is

each of your separate devices, plugged into different TV screens.

A Display Group is a group of Displays all programmed to play the same set of content via Apps - think of it as a content group. You can have one or many Display Groups under your account. An example of a Display Group is "Front Lobby Displays" or "Menu Board #2".
Your content is organized into Apps that play different types of content (videos, images, weather, etc). Choose a Display Group in order to activate an app on that group of displays. Your apps will play in the Dynamic App Playlist inside of your Display Group.
Selecting a Display Group
Select a Display Group and switch back and forth between Display Groups using the "Display Groups" dropdown.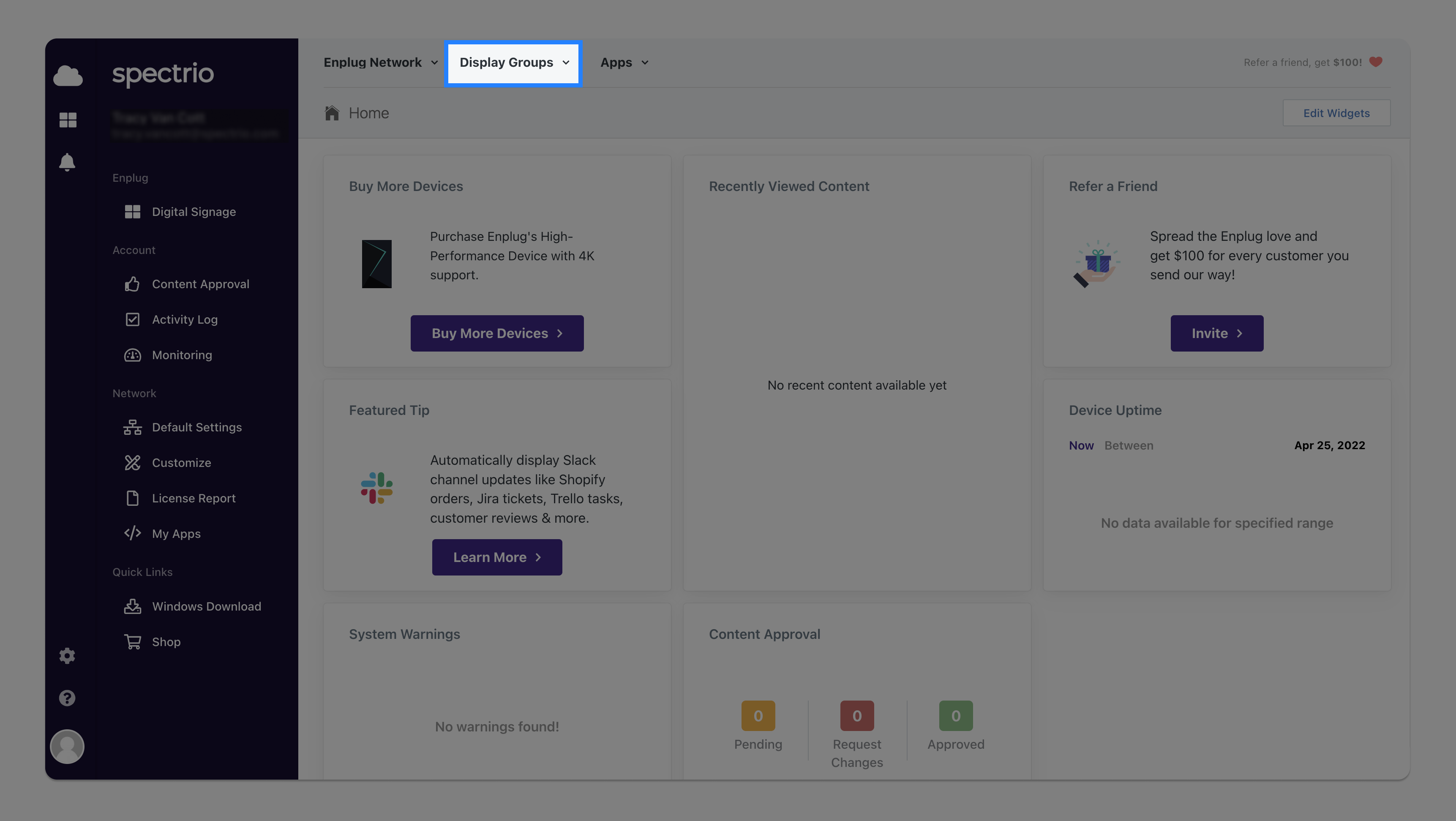 Alternately, click "Add New" at the top of the dropdown menu to add an entirely new Display Group.

Adding & Removing Displays
Adding and removing Enplug displays from the dashboard is simple. Once you have set up your device and see a two-word setup phrase showing on your screen, follow the instructions below to get started:
If you'd like to add another Display to one of your existing Display Groups and content, follow this guide.
If you'd like to add a new Display to a new Display Group with all new content, follow this guide
To remove a Display, from a Display Group, select the Delete button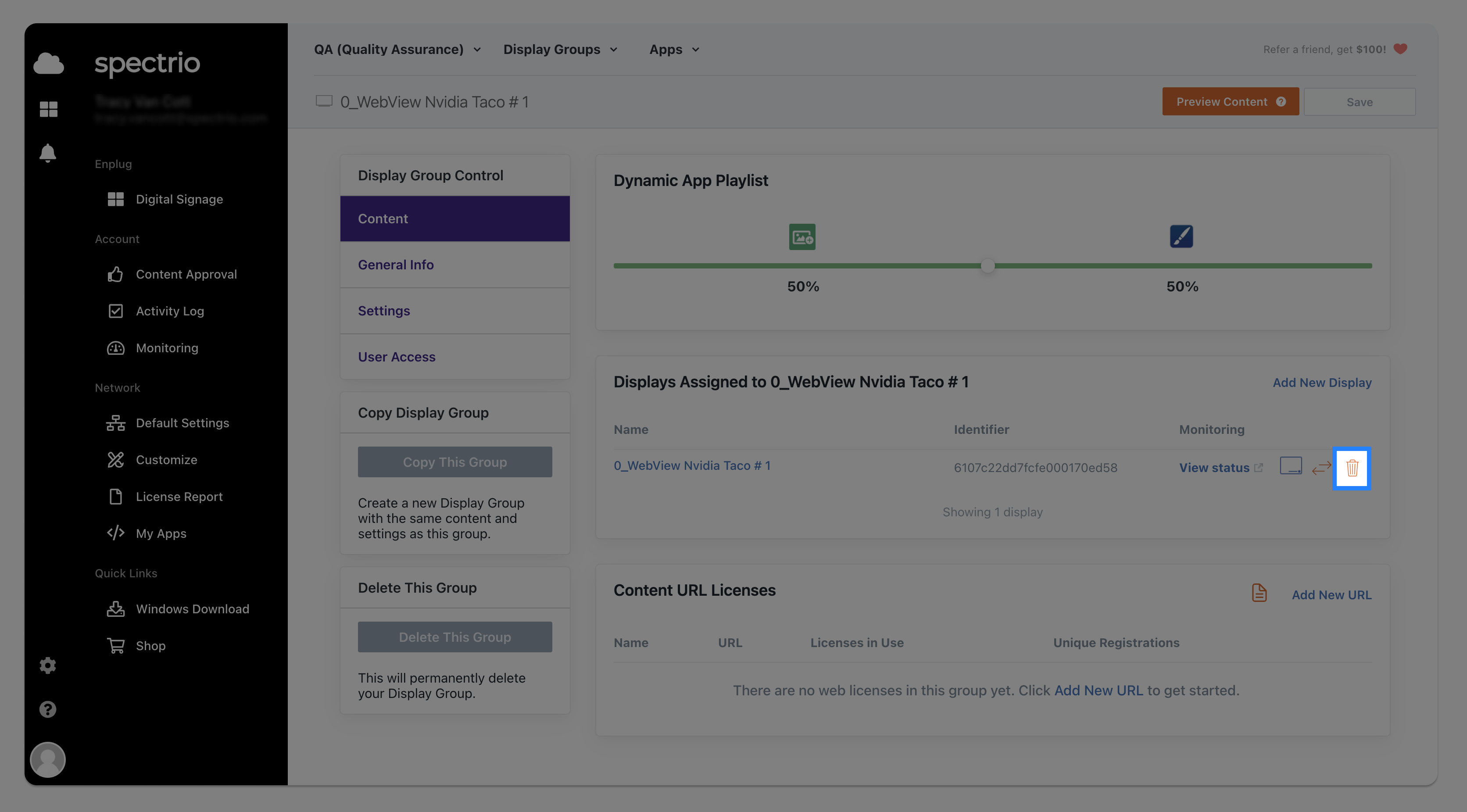 Move a Display between Display Groups with the Switch button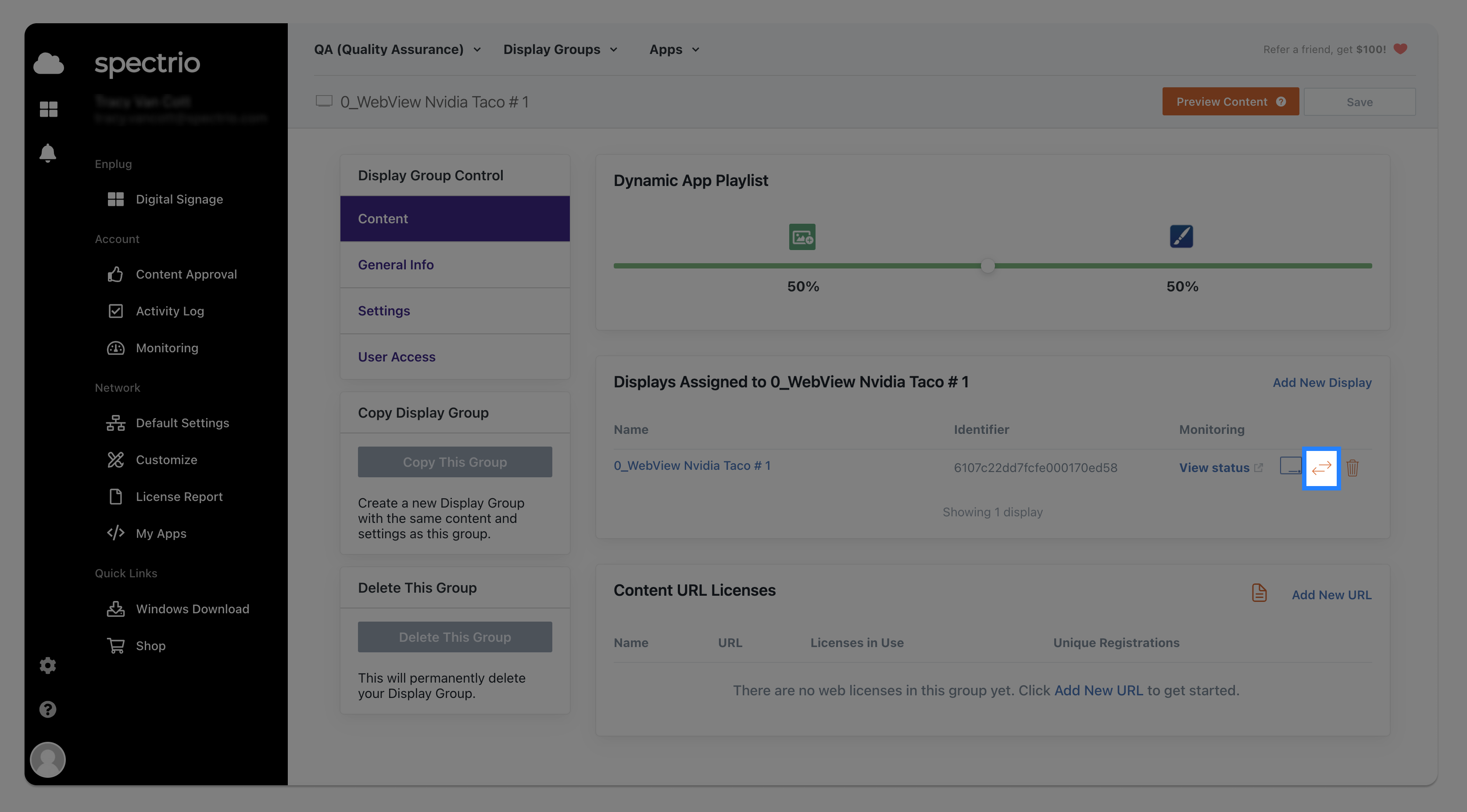 Enabling & Disabling Apps
You will use Enplug apps to manage the content on your Displays.
S

elect an app you would like to add from the "Apps" dropdown menu.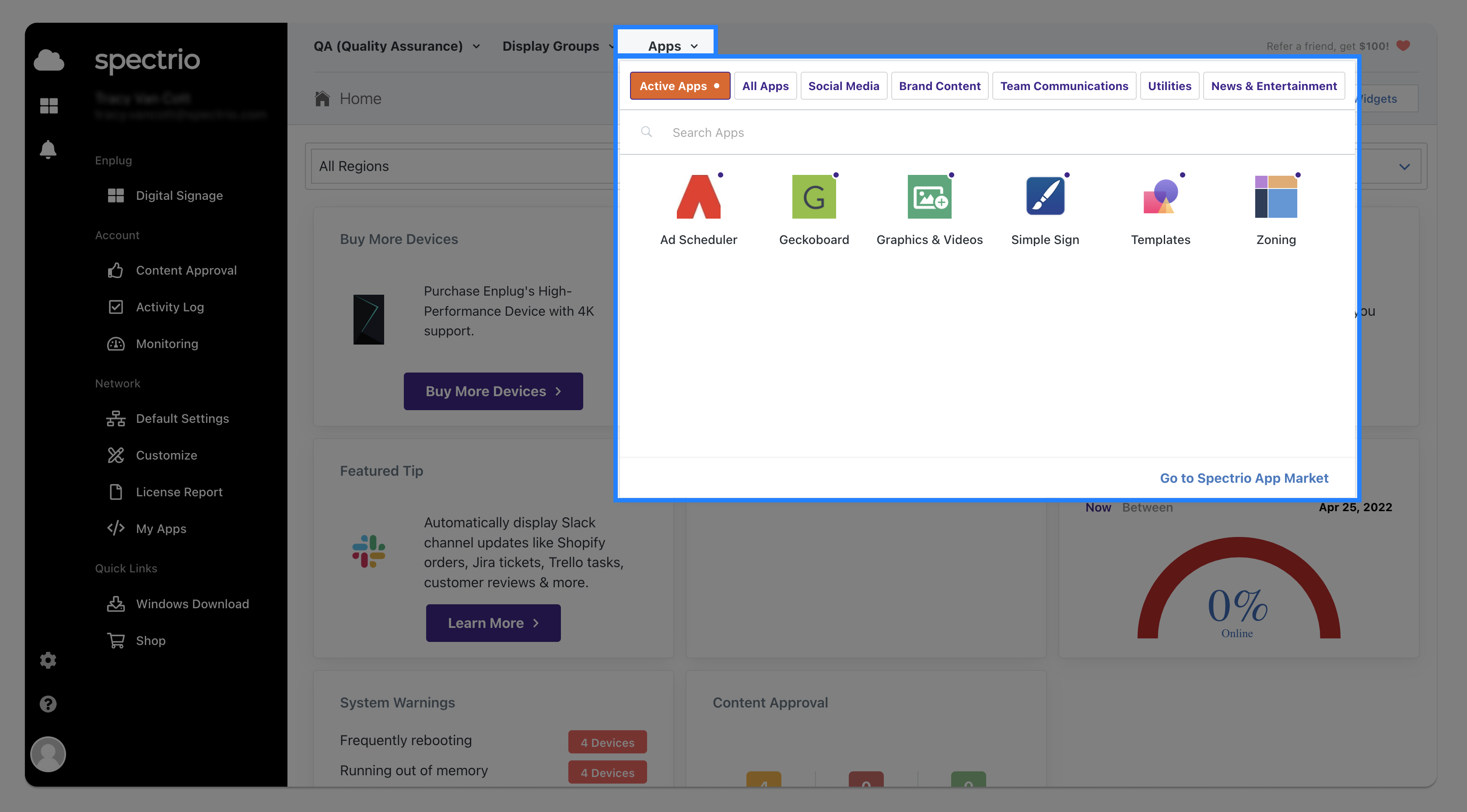 Once an App is enabled on your Display Group, open the Display Group to view the app from the Dynamic App Playlist. You can click on the app to manage the content.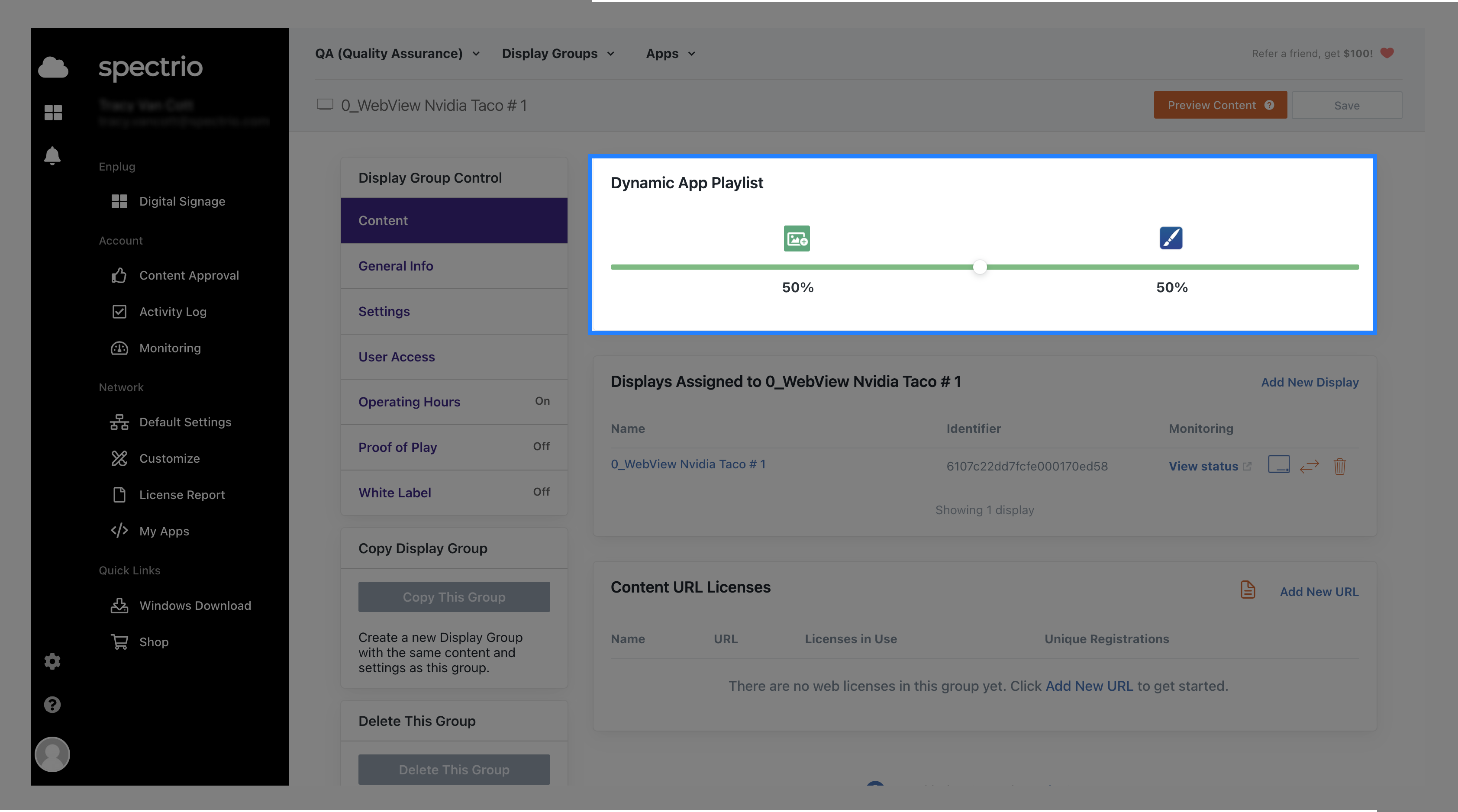 Hover over the App in your Dynamic App playlist and click the "X" to delete it from your Display Group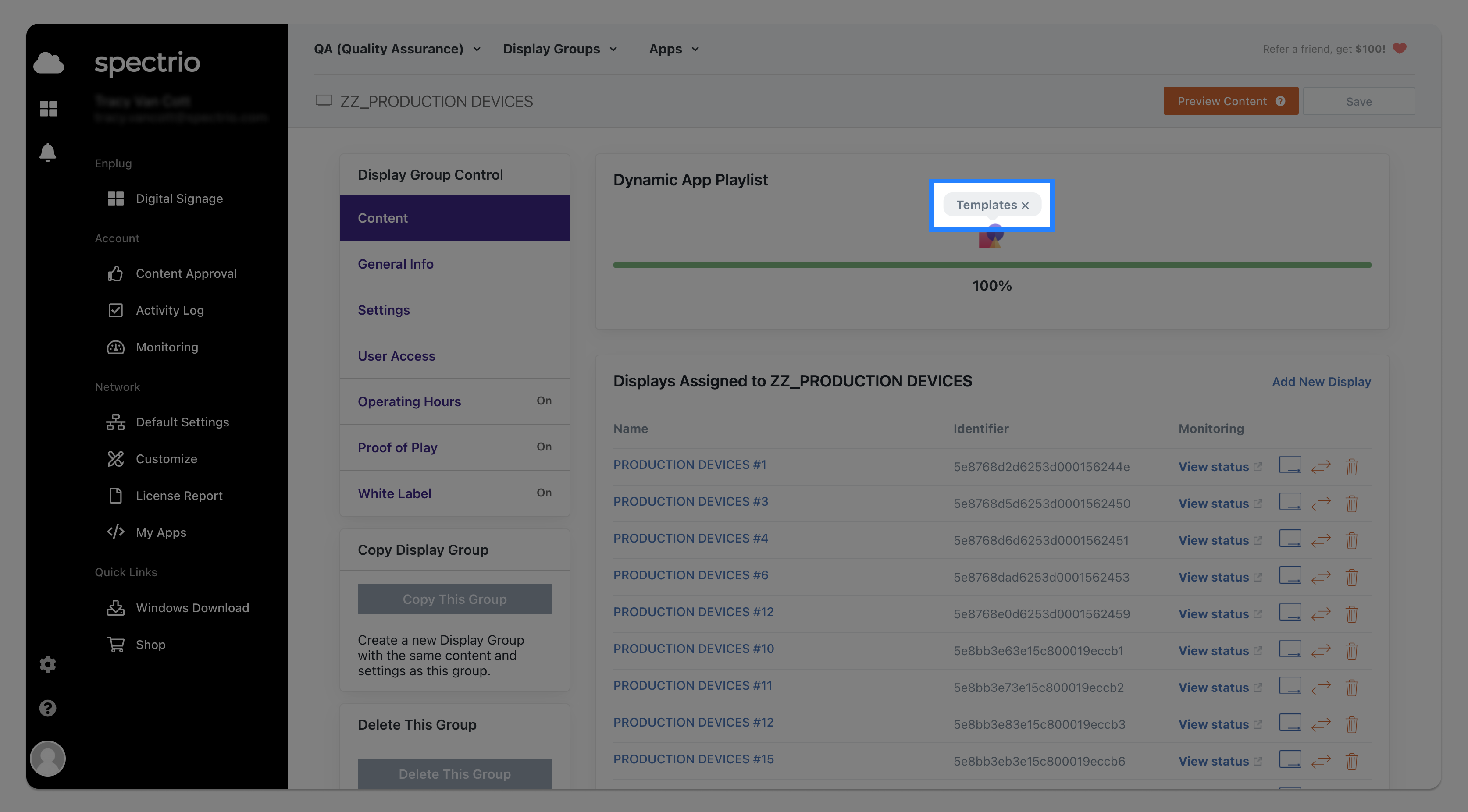 For more information about managing apps, visit this guide.
Account Details
Finally, you'll notice that your Account Information has its own section of the dashboard. This is easily accessed through the Home Page or by clicking the "My Account" button at the bottom of the page.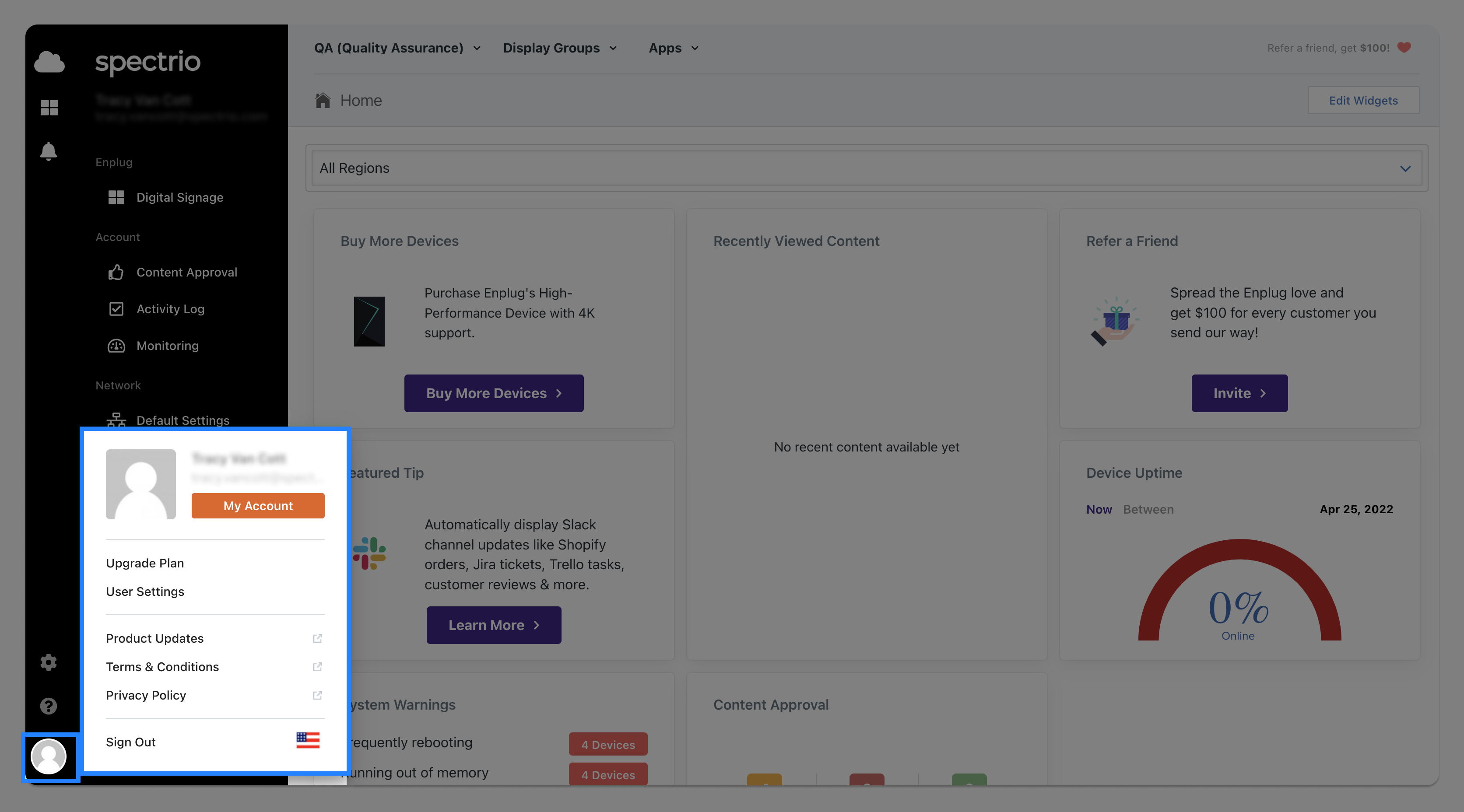 Within the Account section, you can view a general account overview - your number of licenses, what billing plan you're currently using, users, and more.
Protip: You can always return to the Home Page by clicking the Spectrio logo in the upper left-hand corner of the dashboard.