What is a Display Group?
A Display Group is a group of Displays all programmed to play the same set of content via Apps - think of it as a content group. You can have one or many Display Groups under your account. An example of a display group is "Front Lobby Displays" or "Menu Board #2". 
Selecting a Display Group
Select a display group and switch back and forth between display groups using the Displays dropdown.

Enabling & Disabling Apps
To manage content on your displays, select either the Display Group you'd like to edit or the App you'd like to manage from the Displays and Apps dropdowns at the top of the page.
Once you have selected a display group to manage, you can choose an app that's currently enabled from the Display Group Settings page. Alternately, click "More Apps" in the Apps dropdown to see apps which are not yet enabled for that display group. Click on any app to manage its settings.
Once you've set up content for that app, you can deploy it to the display group(s) of your choice using the display group selector, shown below.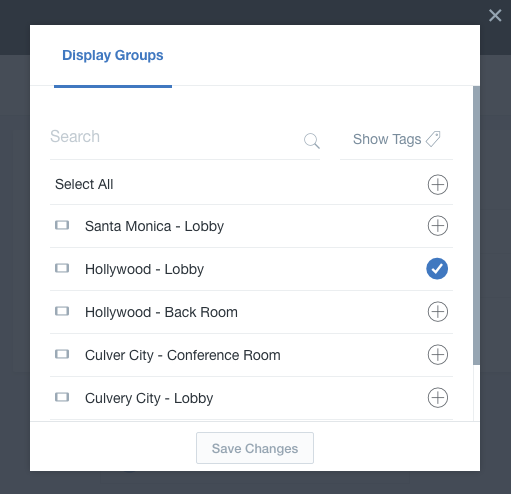 Adding & Removing Displays
Adding and removing an Enplug device from the system is considerably easier in the new dashboard. Once you have a two-word setup phrase showing on your screen, follow the instructions below to get started:
If you'd like to add another display to one of your existing Display Groups of content:
Click the Displays dropdown at the top of the screen

Click "Settings" next to the Display Group you'd like to add to

Click the "Add New Display" button in the upper right corner

Enter your setup phrase and name for the new display, and you're all set!
If you'd like to add a new display group with all new content:
Click the Displays dropdown at the top of the screen

Select "Add Display Group" within the dropdown

Enter your setup phrase for the display and your preferred name for the new Display Group
Account Details
Finally, you'll notice that your Account Information has its own section of the dashboard. This is easily accessed through the Home page, by clicking the "My Account" button at the top of the page.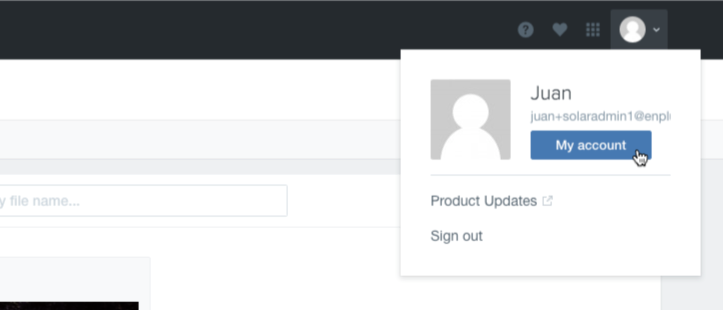 Protip: You can always return to the Home page by clicking the Enplug logo in the upper left hand corner of the dashboard.

Within the Account section, you can view a general account overview - when you became a member, what billing plan you're currently using, and other information. More specific sections are also available, as described below:
Password: Change your password as needed at any time
People: View all users with access to your account
Billing: View and change the card currently associated with your account
Payments: View all past transactions made to your account