Overview
The Enplug Device (4K) powers seamless content experiences. Tested against top industry standards, our hardware offers reliability, compatibility and 4K support - all in a sleek profile. 
Contents of this guide:
What's in the Box?
Your Enplug Device (4K) comes standard with a power supply, remote, and HDMI cable. 
Weight & Size
Enplug Device: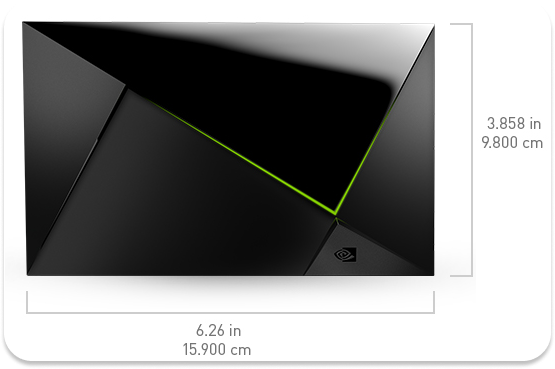 Weight: 8.8 oz / 250 g
Height: 3.858 in / 9.800 cm
Width: 6.26 in / 15.900 cm
Depth: 1.02 in / 2.593 cm
Remote:
Weight: 1.74 oz / 49.5 g
Height: 5.67 in / 14.396 cm
Width: 1.42 in / 3.616 cm
Depth: .362 in / .921 cm
Power Adapter:
Cord Length: 6 ft / 1.829 m
Video
4K HDR Supported
Up to 4K HDR playback at 60 FPS 
Up to 4K playback at 60 FPS
Up to 1080p playback at 60 FPS 
Audio
High-resolution audio playback up to 24-bit/192 kHz over HDMI and USB
High-resolution audio up-sample to 24-bit/192 kHz over USB
Dolby Atmos (pass-through), Dolby TrueHD (pass-through), DTS-X, and DTS-HD (pass-through)
Processor
NVIDIA® Tegra® X1 processor with a 256-core GPU and 3 GB RAM
Operating System
Android 8.0 or later
Storage
16 GB
Wireless
802.11ac 2x2 MIMO 2.4 GHz and 5 GHz Wi-Fi
Bluetooth 4.1/BLE
Interface
Gigabit Ethernet
HDMI 2.0b with HDCP 2.2 and CEC support
Two USB 3.0 (Type A)

Power
40 W power adapter (5-10 W typical consumption)
Remote
Bluetooth connectivity
IR blaster to control TV, soundbar, or receiver volume and power
Replaceable coin cell batteries
Optional Accessories
These accessories are available for purchase on our Enplug Online Store:
Additional Information can be found on the Enplug Online Store.