Enplug's News app will allow you to show news from popular outlets and industry websites, as well as your own RSS feeds.
Contents:
When you open the News app for the first time you will see this screen: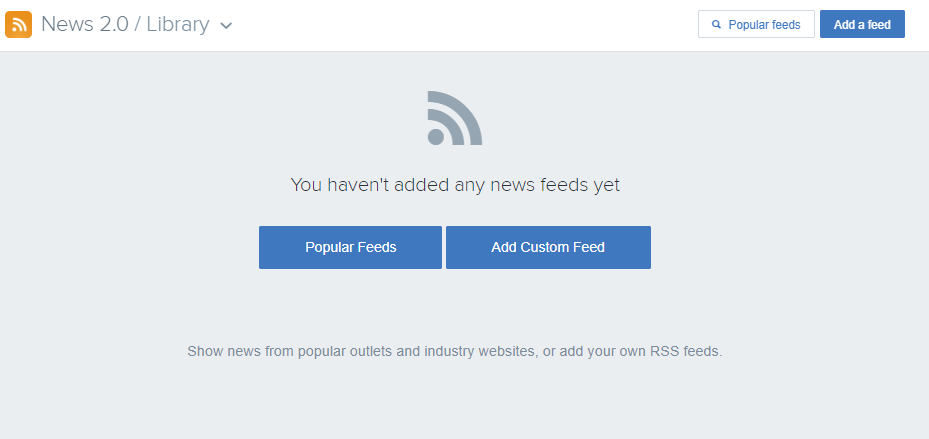 Adding a Feed From our Feed Library
If you would like to use a pre-configured feed from our feed library, just click the Popular Feeds button and you will be taken to a list of feeds. Click the plus symbol next to the name of the feed you would like to add to your screen.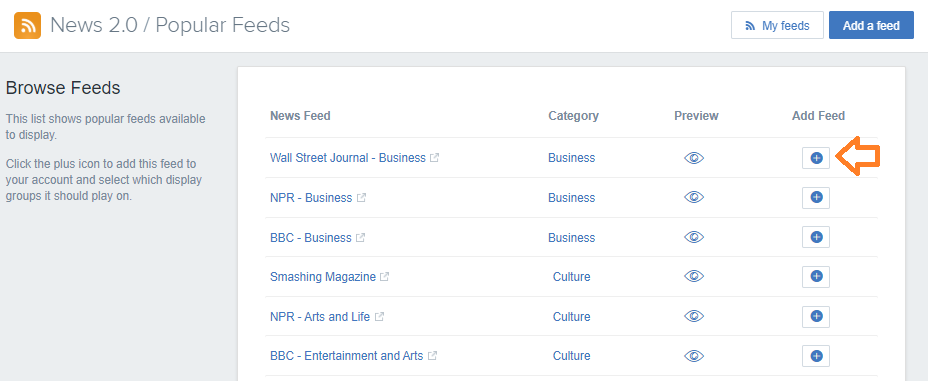 Adding a Custom Feed
Many organizations besides the ones in our library publish RSS feeds. You can use feeds from any source, but please be aware some content publishers will have terms and conditions that you must agree to follow. Clicking the Add a Feed button will take you to this screen: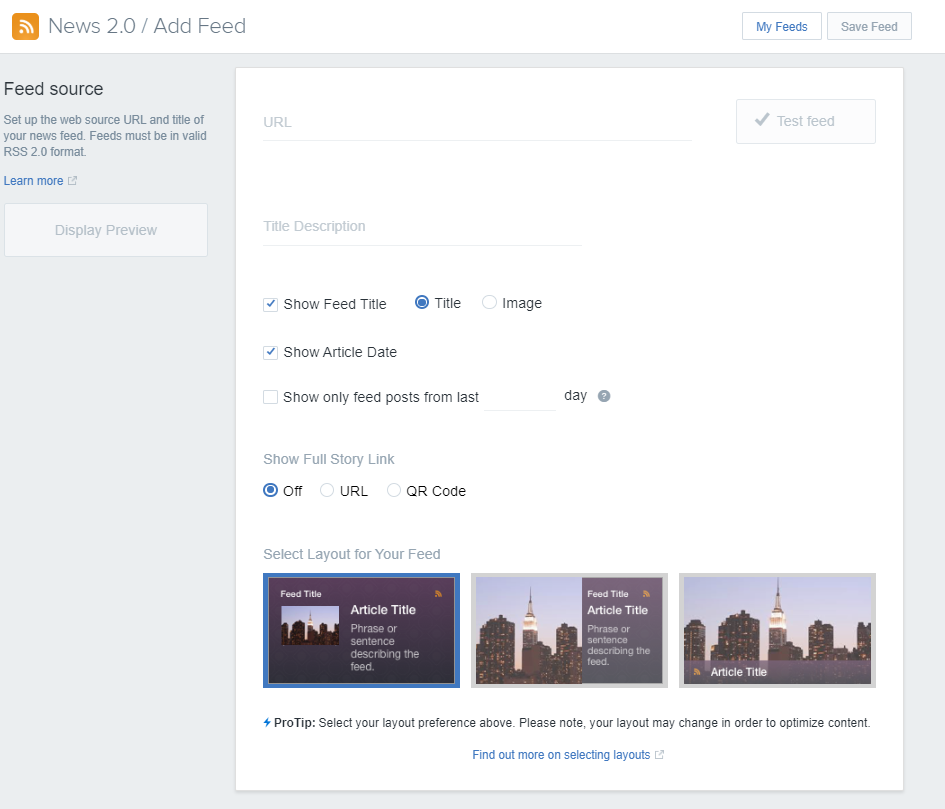 On the top line put the URL of the feed. Next click the Test Feed button just to the right to make sure you have entered a valid feed.
Next you will need to give the feed a title description. Depending on whether or not you have the Show Feed Title box checked, this text may or may not appear on your screen. You also have an option to show the date the article was published.
The Show Only Feed Posts From Last ___ days feature allows you to make sure the news on your screen is always fresh. You can input a number, and once posts reach that age in days they will be removed from the rotation.
RSS feeds are usually accompanied by a full news article. You can choose to show the URL for the full story or not. To make it convenient for mobile users you can choose to show a QR code on the screen.
The final step before saving your feed and assigning it to screens is to select a layout. These are the available layouts:

The image of the skyscraper is a placeholder to show you how the different layouts will handle any images that may be attached to the RSS post, and your layout choice will affect the amount of text from the article that can be shown. Not all posts will have images.
Styling Your Feed
You can apply Enplug's default color themes, or you can make your own by clicking the plus symbol under Custom Themes.