Overview
The Enplug dashboard can be customized for your organization's needs. White labeling is a feature of the Enplug customizable dashboard. 
If your payment package includes the White Label feature, you can edit or remove the label.
If your payment package does not include this feature, it will be greyed out and not available for editing. Please reach out to us if you are interested in adding this feature to your plan.
Contents of this article:
Dashboard customization overview
Dashboard Customization Overview
The Dashboard Customization menu allows you to change the theme, contact information, and more for your dashboard experience. 
To access the Dashboard Customization menu, log into your Enplug Dashboard:
Click on "Customize Dashboard"  from your account home page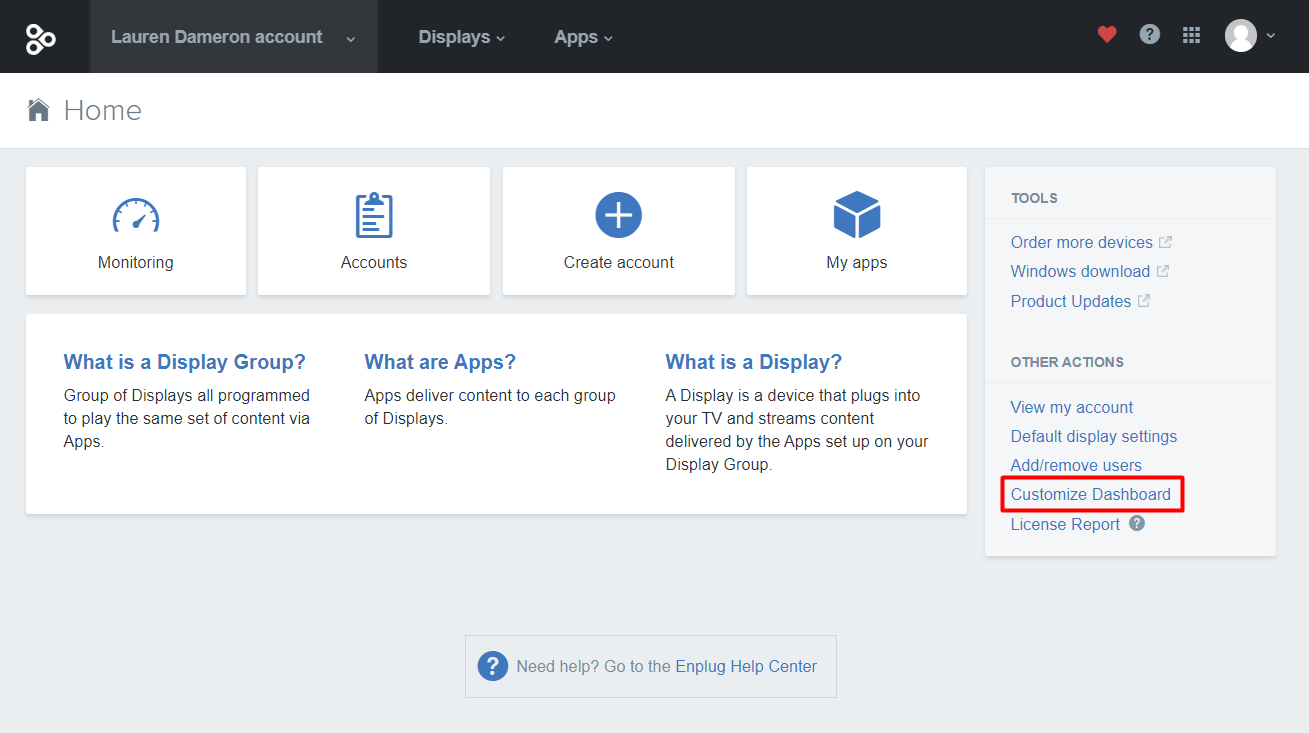 Toggle between the "Branding, Color Theme, and Support" tabs to personalize your content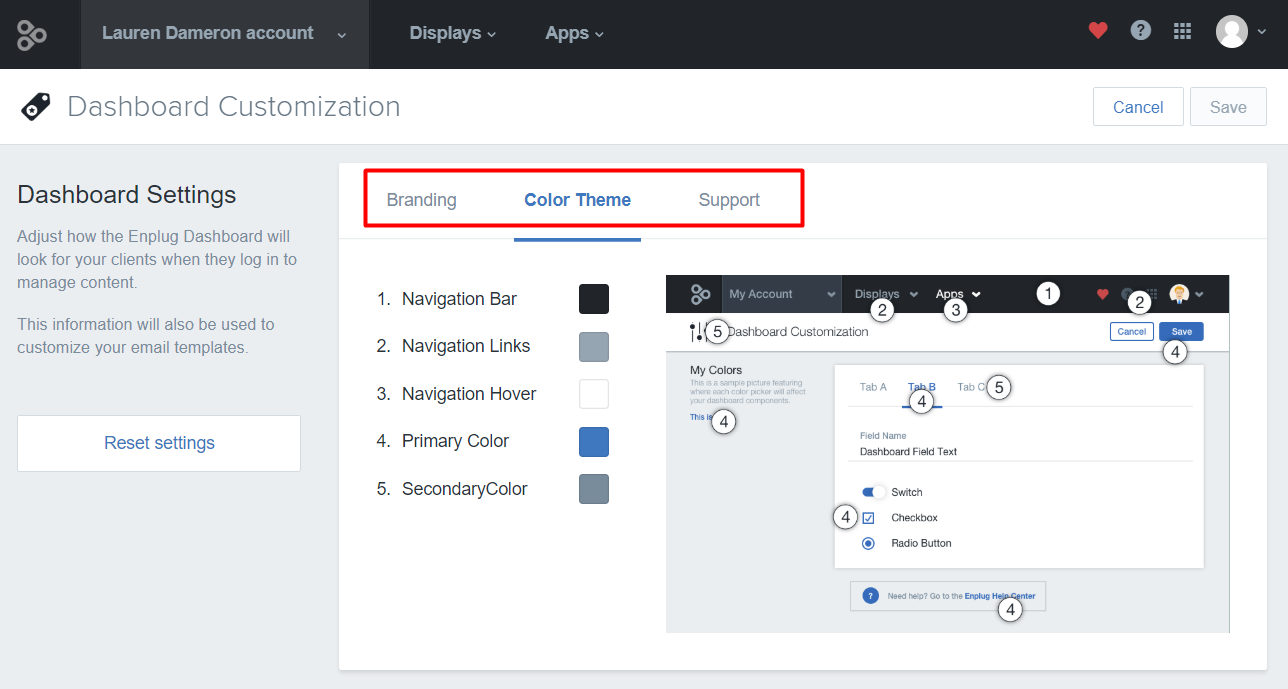 Edit White Label
Edit the white label to personalize your display to reflect your brand or remove it entirely:
Open the Display Group
Scroll to the "White label" heading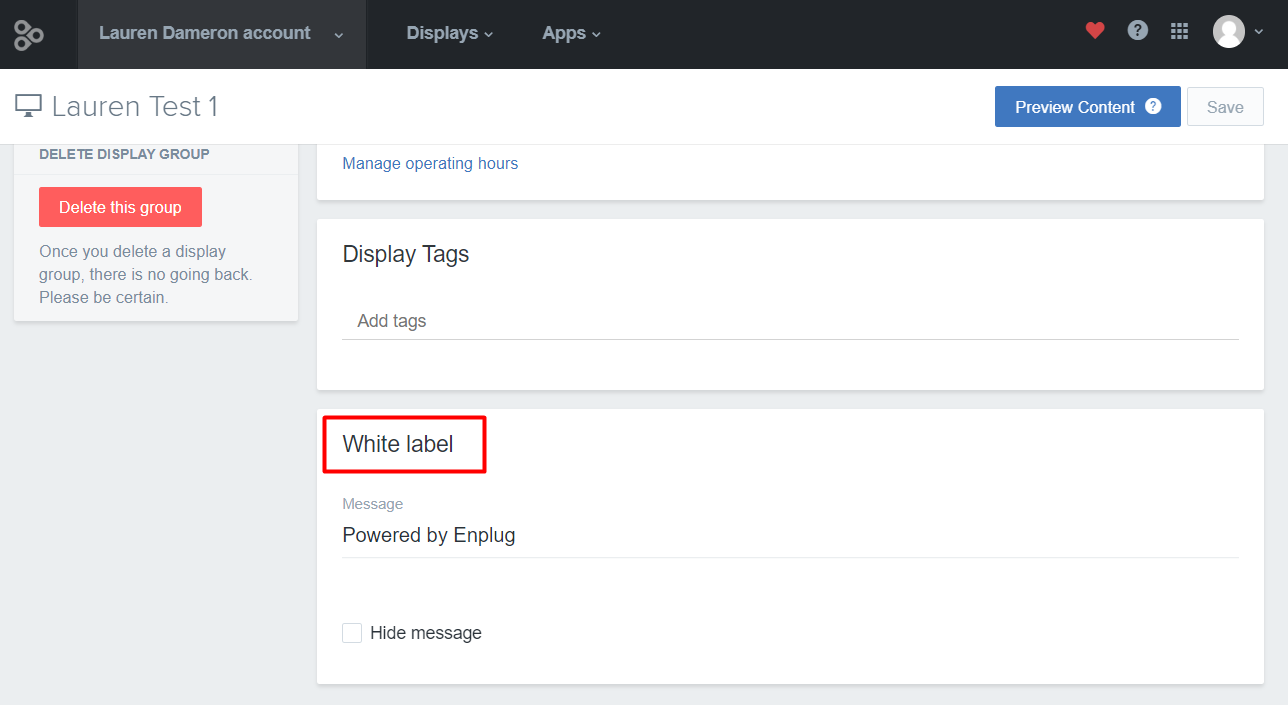 Change the text in the "Message" line or check the "Hide message" box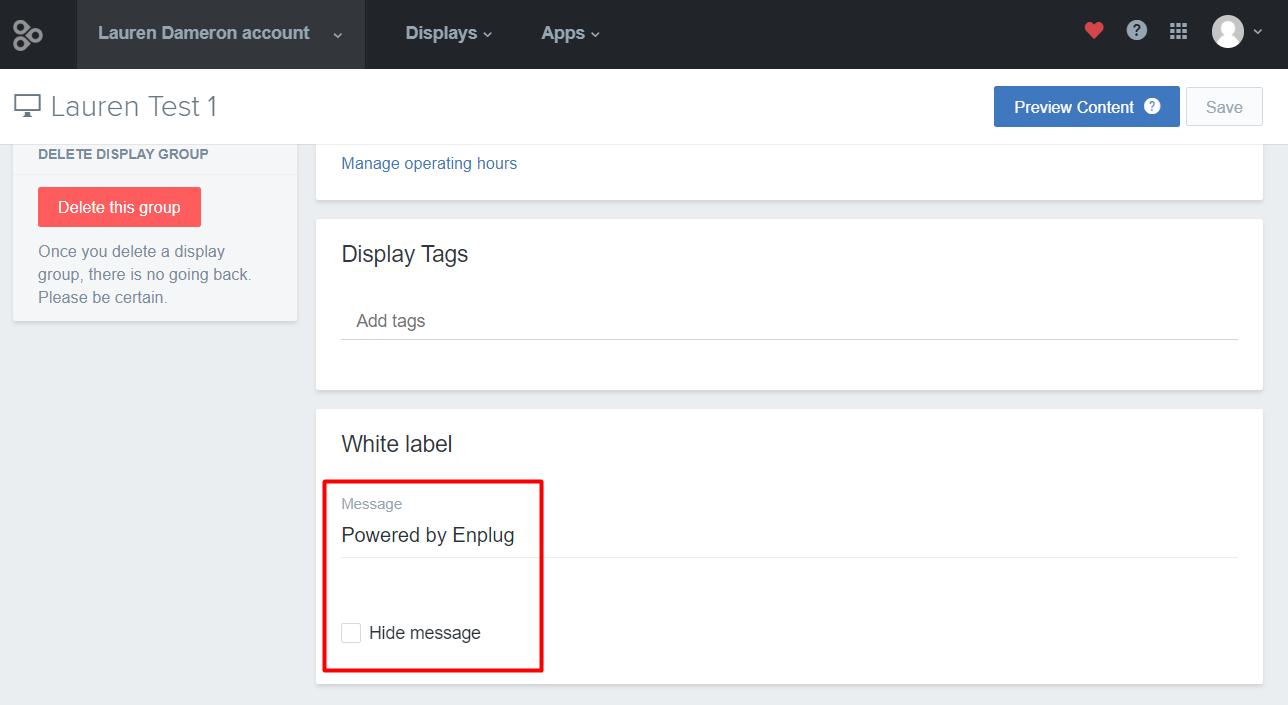 Additional Information
The white label is supported with apps like News and Weather. Here is an example: