The Startup Vitamins app is a great way of displaying a wide variety of motivational posters, created by Startup Vitamins.
Setting it Up
First, click the Apps dropdown, then the More Apps section to select the Startup Vitamins app from the list of apps.

You'll see a grid of available posters. To add a poster, simply hover over it and click "Enable Poster".

You'll be prompted to choose which display group(s) to deploy this Startup Vitamins sign on, as shown below: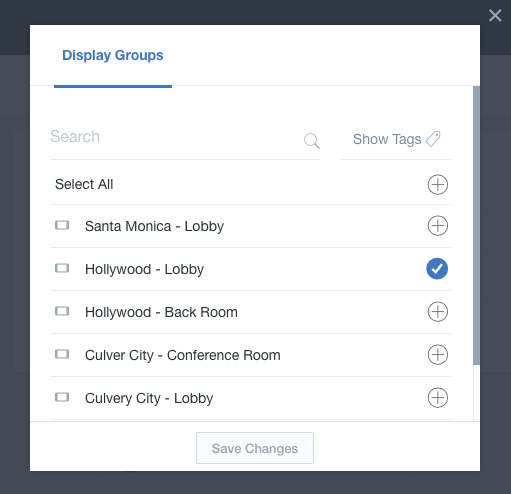 Once you've chosen which display groups to show it on, click "Save Changes" to deploy the Startup Vitamin to your screens. 
View all available signs through the Library view, or click the dropdown to choose a specific display group. Click "Enable Poster" to change which display groups the poster is deployed to. 
Tips & Tricks
If you change the orientation of your screen, your posters may not update to match the new portrait or landscape setup. We would suggest removing your posters, switching your display's orientation, then re-adding the posters you'd like to show up.