The Market Tracker app is our way of letting you keep up with the market during your day.
Setting it Up
First, click the Apps dropdown, then the All Apps tab to select the Market Tracker app from the list of apps.
Next, you'll see a place where you can type in the name of the configuration as well as many options for what you would like displayed.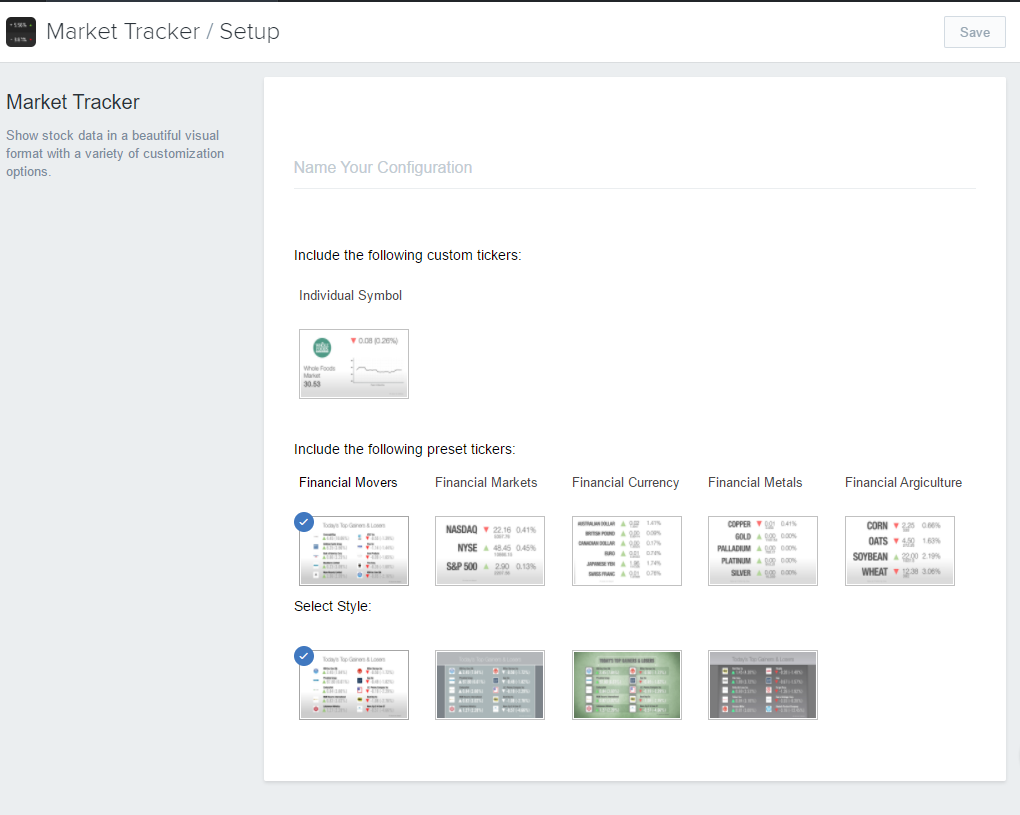 You can choose to display individual markets by using the Individual Symbol selection.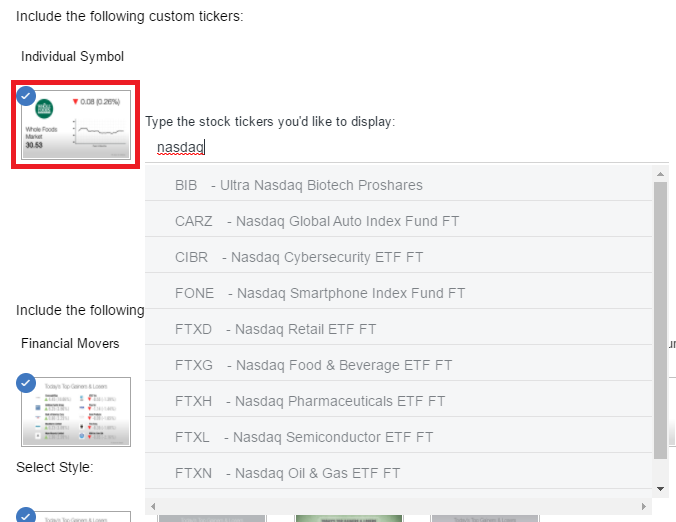 You can also choose from our set of five preset tickers.

After that, choose how fancy you want your app to look, and you'll be ready to deploy your tracker!

After you've customized your Market Tracker click the blue Save button in the upper right corner, and you will be prompted to choose which if your Display Groups to deploy the Market Tracker to.