Overview
The Enplug YouTube app will allow you to play individual YouTube videos on your Enplug display. If you would like to stream live content check out our YouTube Live app!
Contents of the article
Setting up YouTube App
1. To access the YouTube app simply use the Apps drop-down menu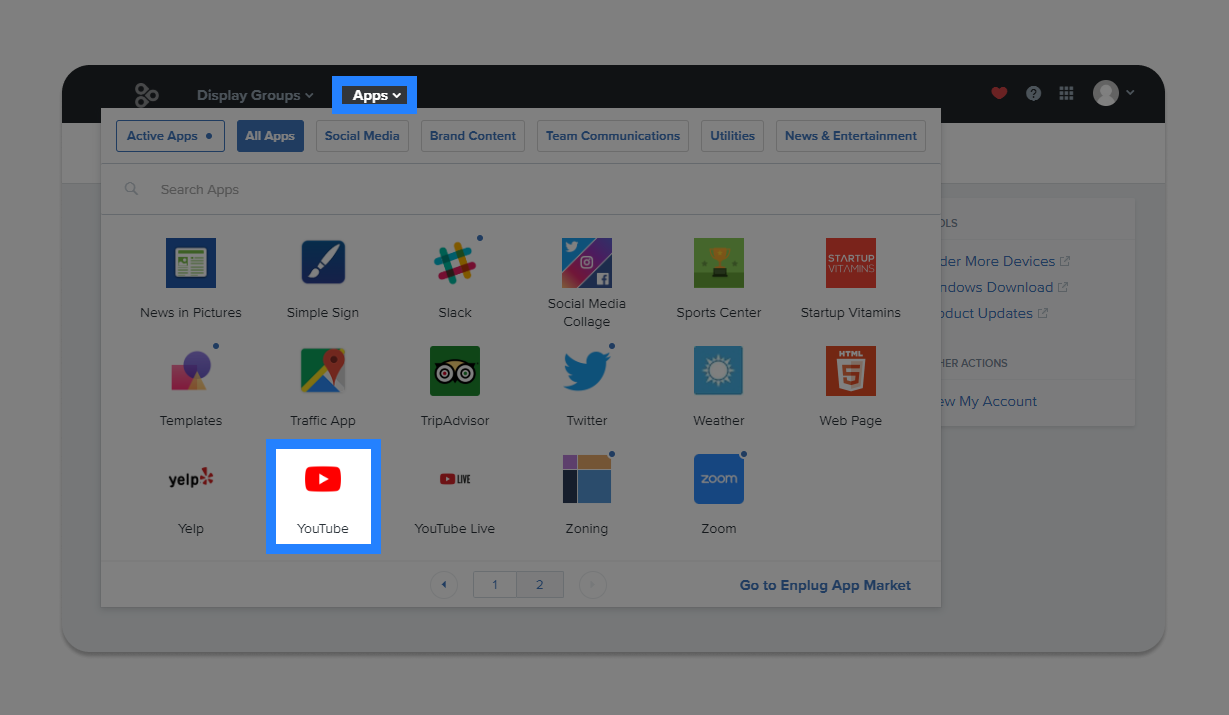 2. Copy the URL of the YouTube video from the address bar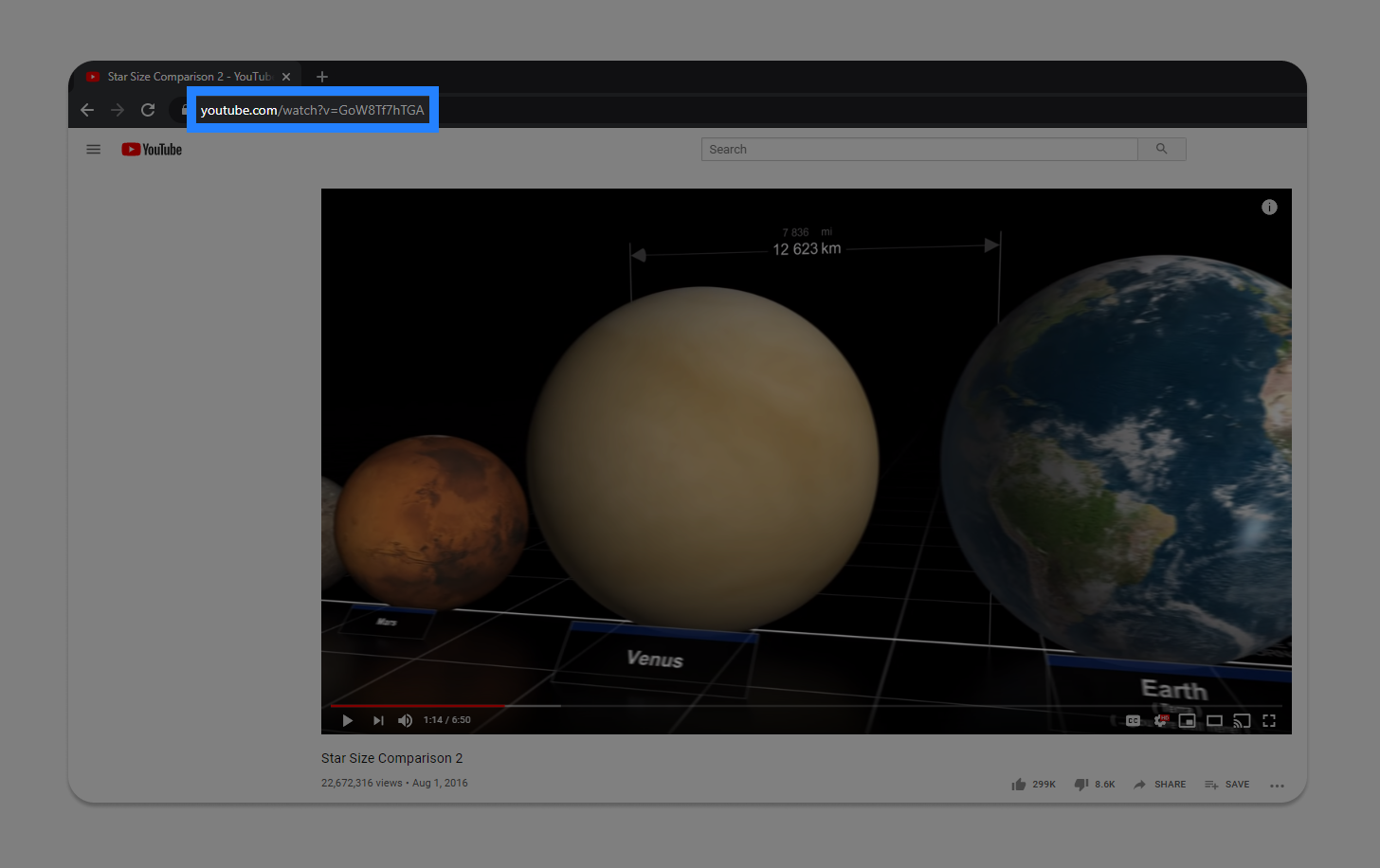 3. Paste the URL of the YouTube video into the YouTube app
4. Click the "Save" button to save the feed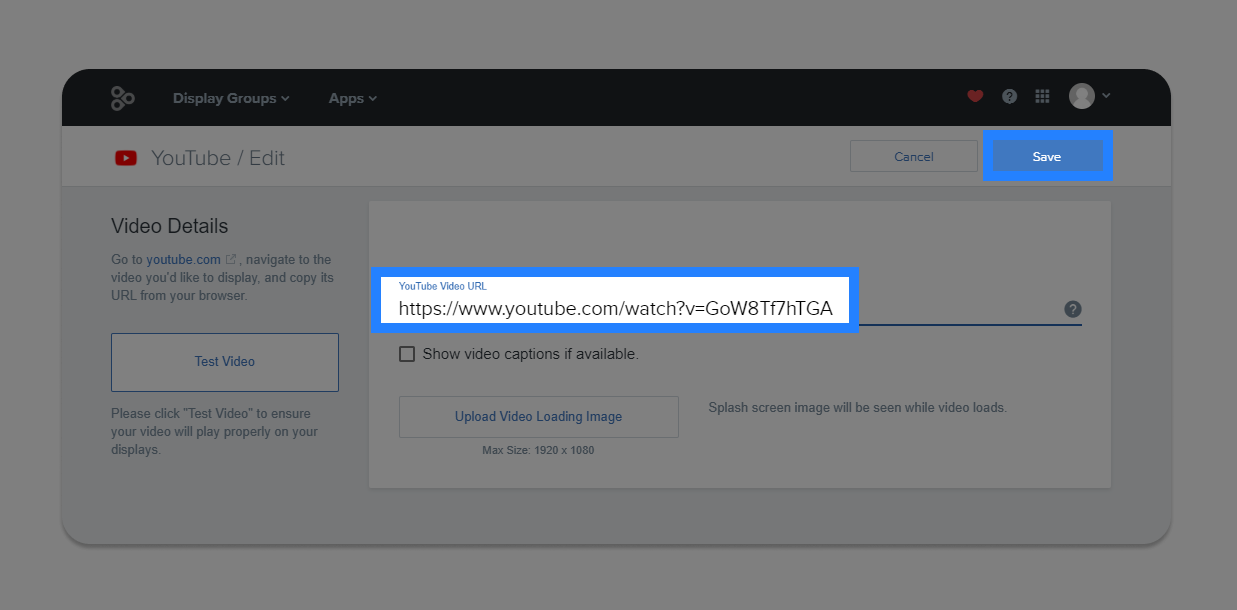 Advanced Settings
1. Check the box to "Show video captions if available" if applicable
2. Upload an image to show as the splash screen while your video loads
Click the "Upload Video Loading Image" button
Select an image from your device, a link, web search, or Flickr
Edit your image by cropping or rotating
If you made any changes to the image, click "Save"
Click "Upload" to finish uploading the file
Wait for the file to optimize
3. Click the "Save" button to save your changes
Additional Information
The app will tell YouTube to use the same stream it would send to a smart TV so that advertisements are minimized.
The YouTube app supports closed captioning if the closed captioning was manually input on the YouTube video itself.
Note: The YouTube app does not support playlists on YouTube. You must link each video individually.