Already installed the Windows player and need to resize it? Visit this article
Overview
To use Enplug digital display software on your Windows computer, follow the steps below. Please note that the Windows player is only supported on Windows 10.
Contents of this guide
Download Windows Player
Verify your computer meets the Windows Player system requirements.
Visit spectrio.com/enplug-download.
Select "Download" for the Desktop or Laptop version.
Install Windows Player
Once your package has downloaded, open it.
When prompted to answer "Do you want to allow the following program to make changes to this computer?", click "Yes".
Close the installer, then click "OK" when prompted.
You can open the application using the Enplug Display icon on your desktop.
Setting It Up
Congratulations! You are now a few clicks away from getting Enplug live on your PC.
The Enplug Display software will open to this screen: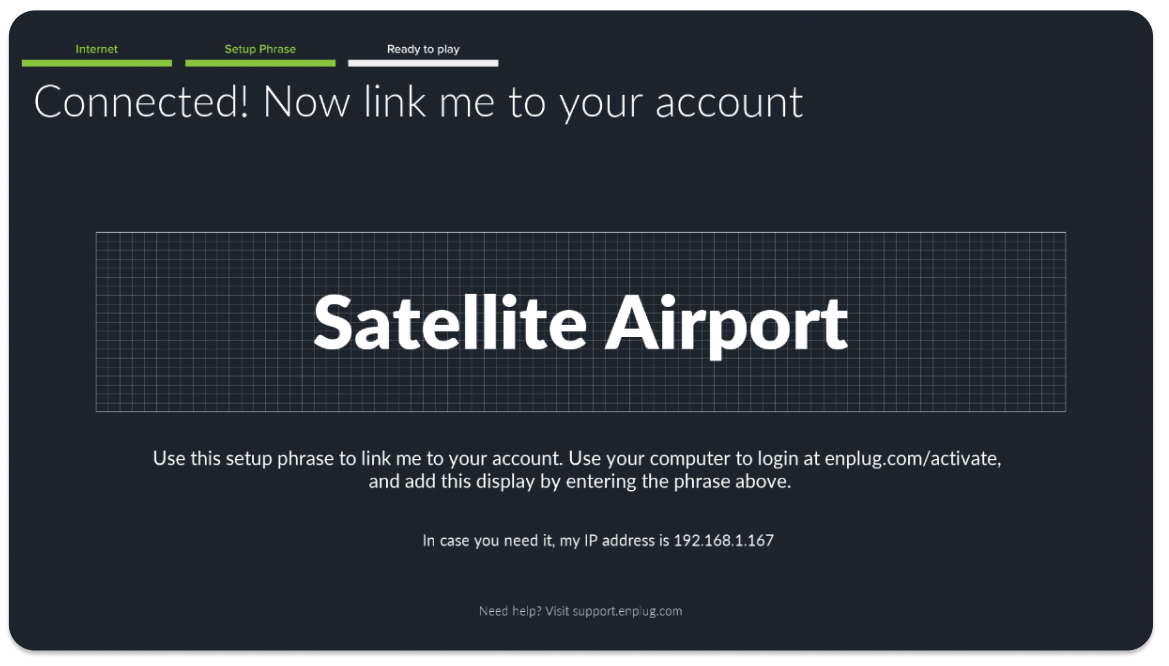 This 2-word phrase is known as a Setup Phrase. You'll use it to add this display to your account.
If you'd like to add the PC display to an existing display group, you'll have to select the display group, then click Add a display on the Display Settings page. For more detailed instructions, see this guide.
If you'd like to create a new display group for the PC display, with brand new content, you can go to the Displays dropdown, then click Add display group. For more detailed instructions, see this article.