Overview
Enplug's shareable content URLs allow you to easily share your Display Group with others, using a Web Player view, eliminating the need for pairing a new device.
Contents of this article:
Setting it Up
Activating the Shareable Content URL for your display can be done from the Display Group.
1. Click "Displays" > your display group name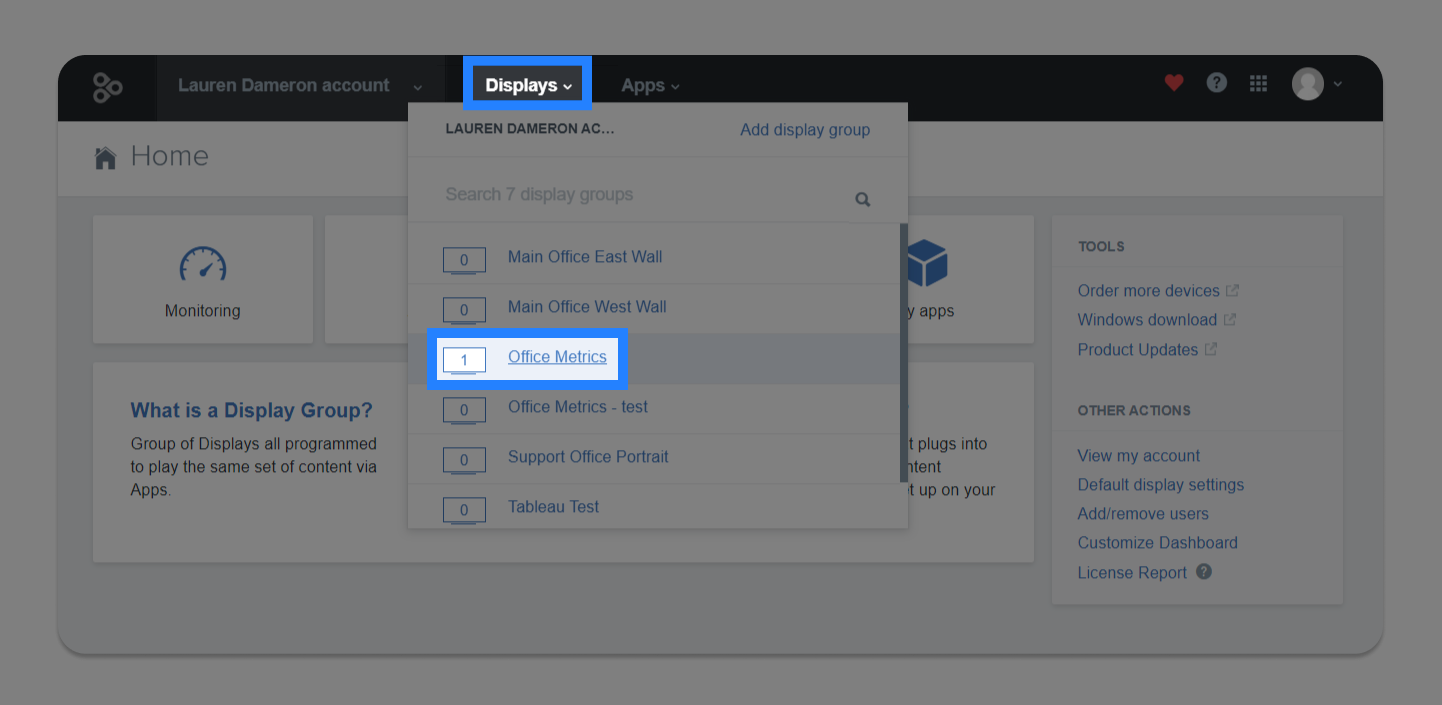 2. Scroll down to the "Web Player Content Activation" section
3. Click "Create a New URL"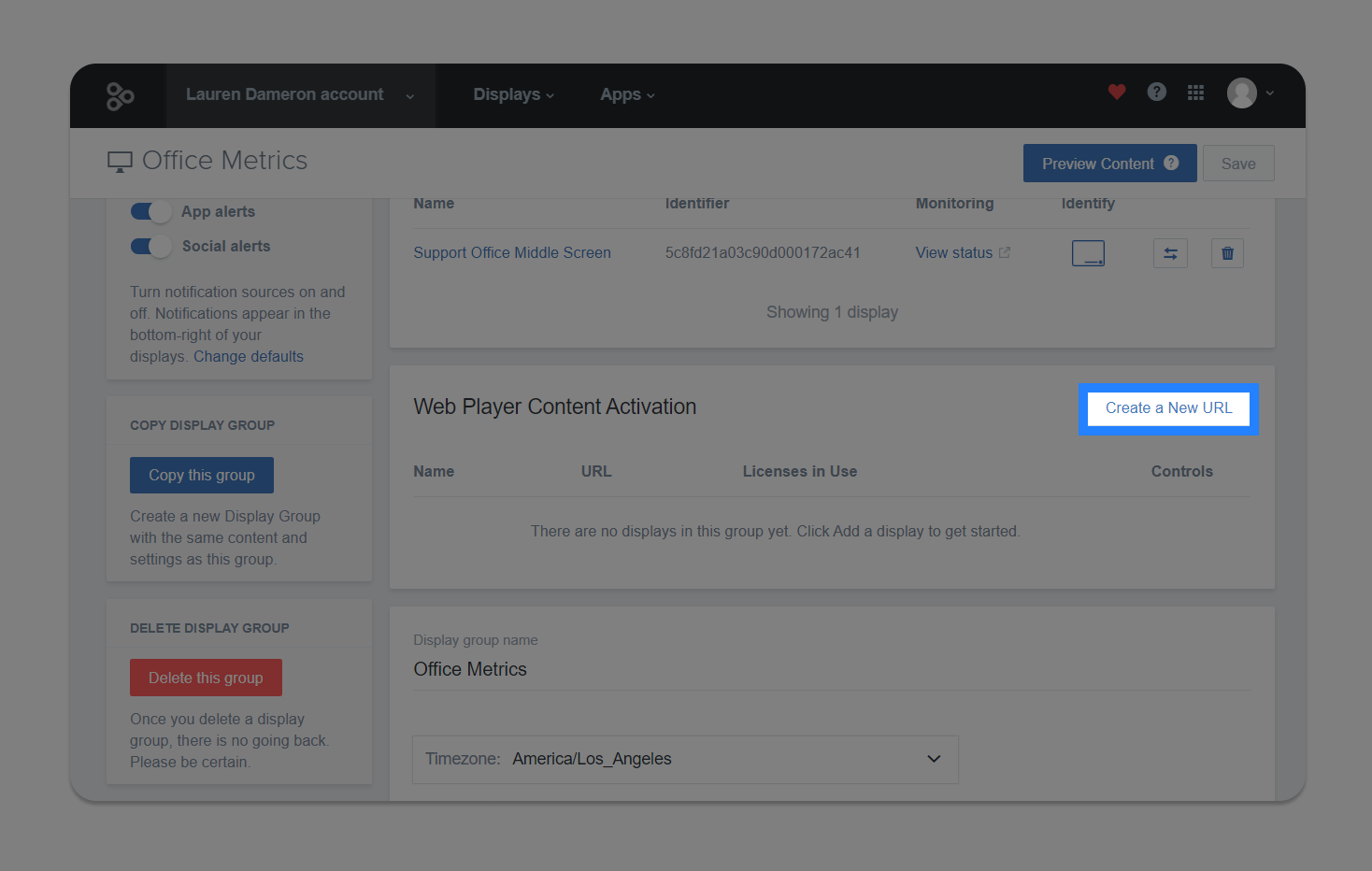 4. In the popup window, name your URL
5. Assign a license allocation for the URL
Note: Every active instance of this shared URL will require a license. If you have no available license on your account, you will not be able to view the Web Player content.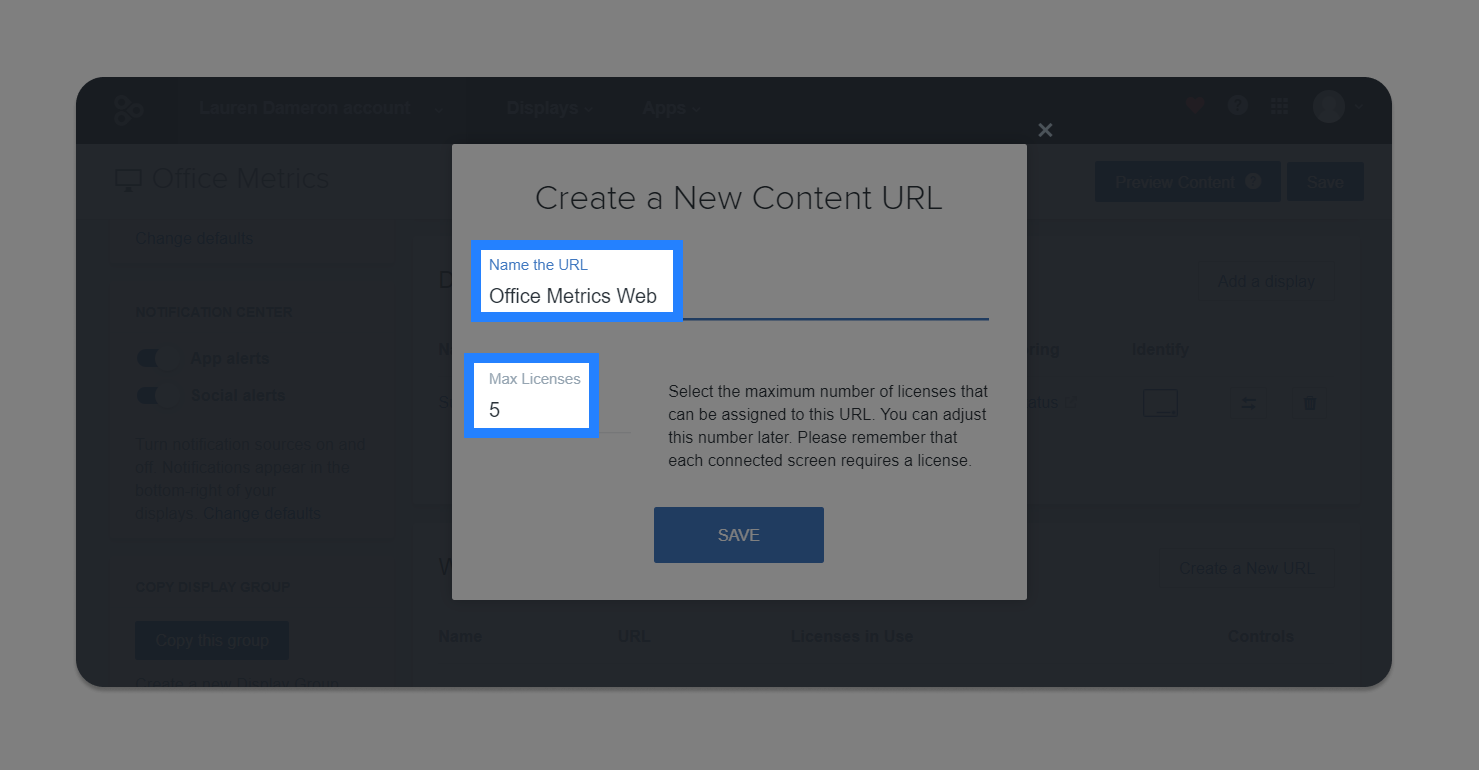 6. Click "Save"
7. You can now view the name and link of your Web Player URL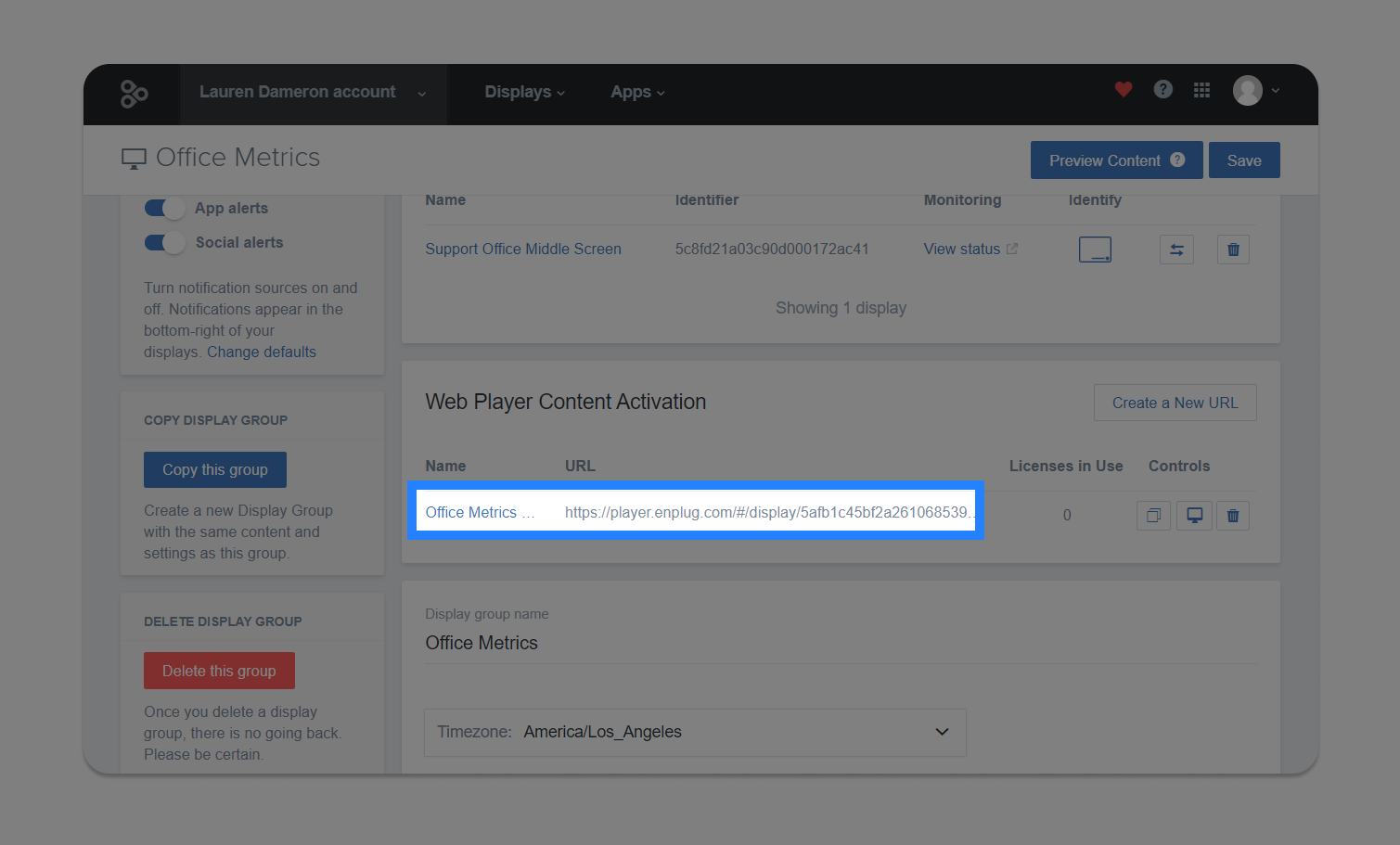 Control Buttons
1. Copy the URL by clicking the "Copy to clipboard" button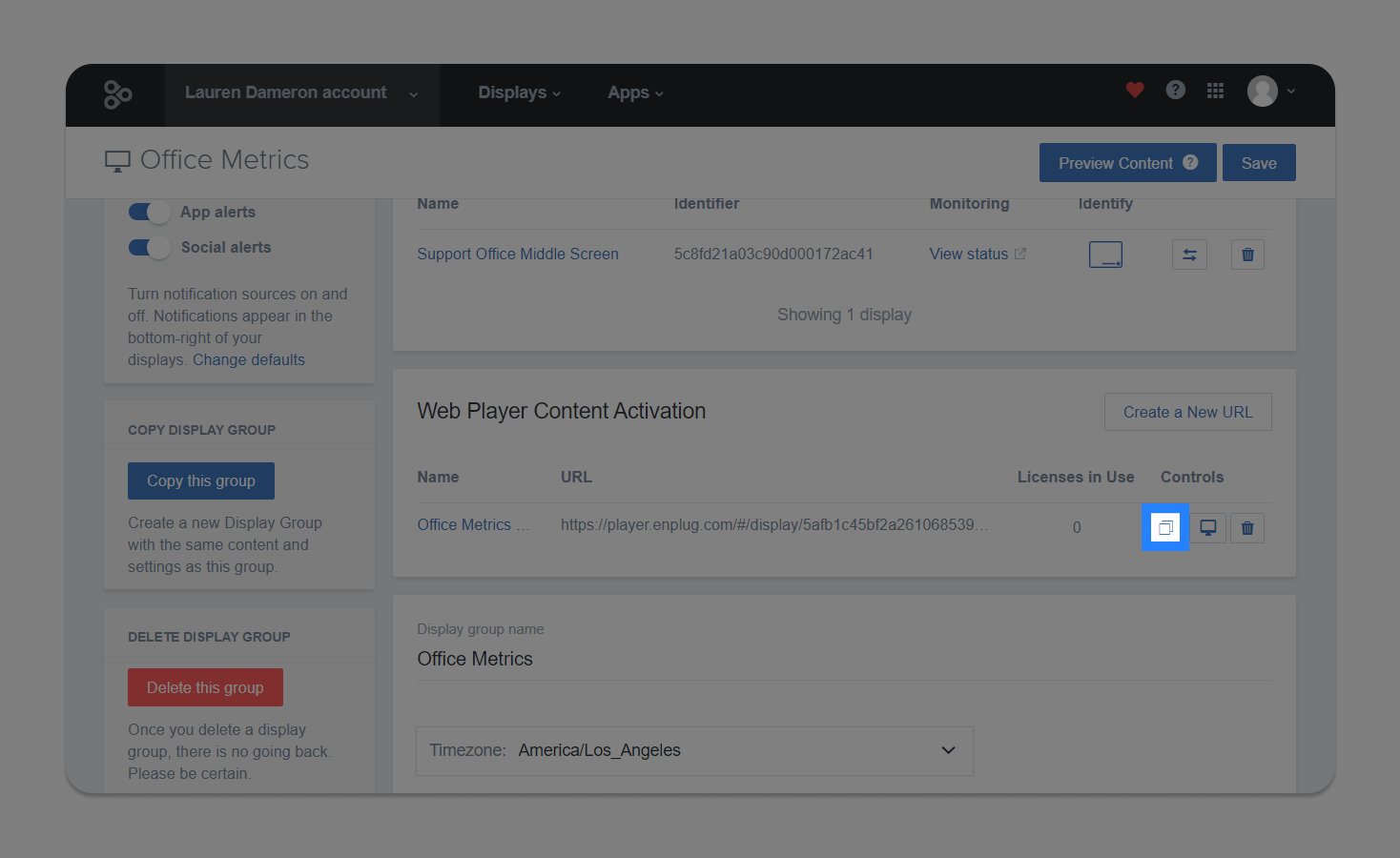 2. Then, simply paste the URL in your browser or share the link with others, to view the Display Group content
3. Click the "Open in new window" button to launch the player in a popup window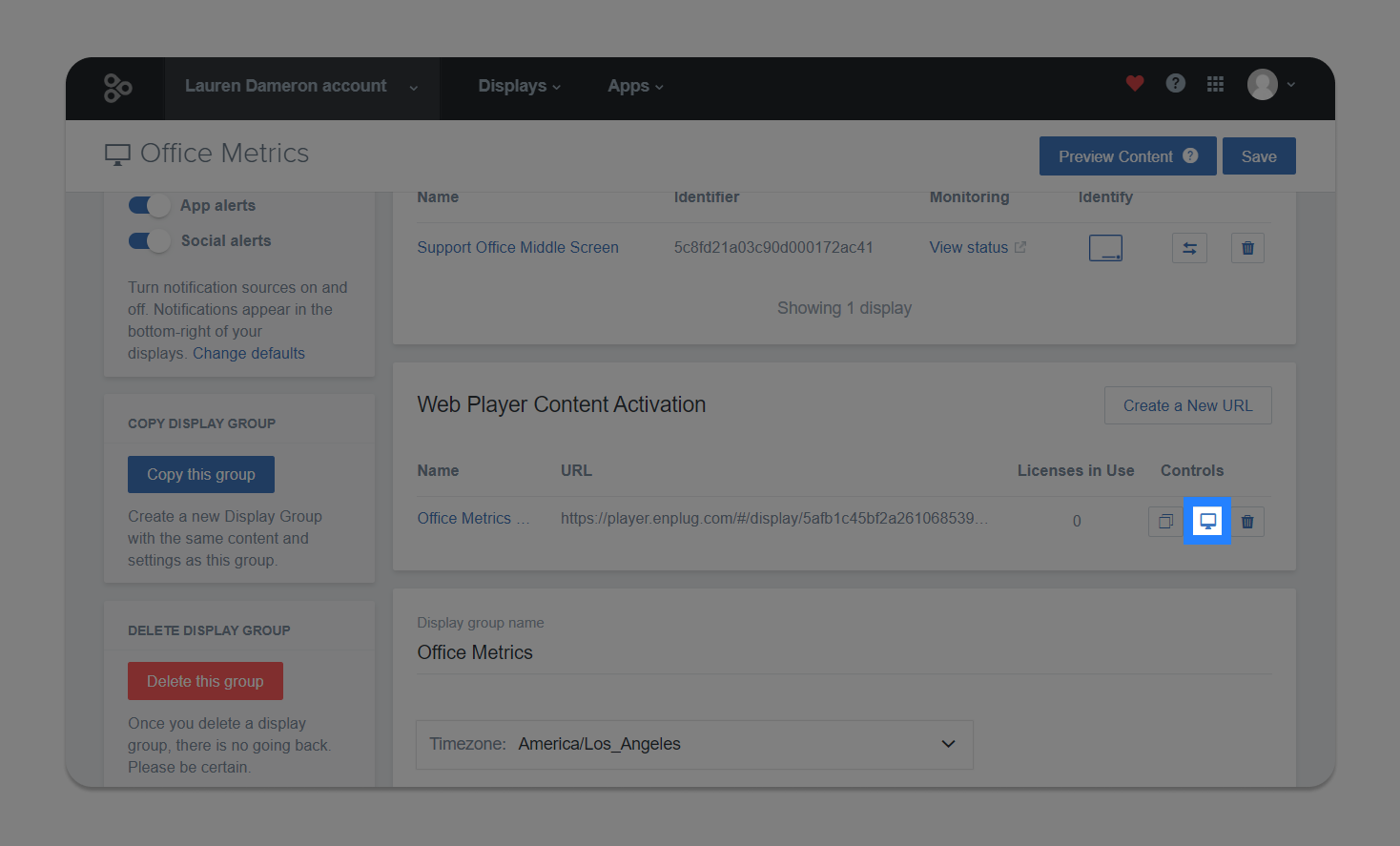 4. Click the "Delete" button to remove this Shared Content URL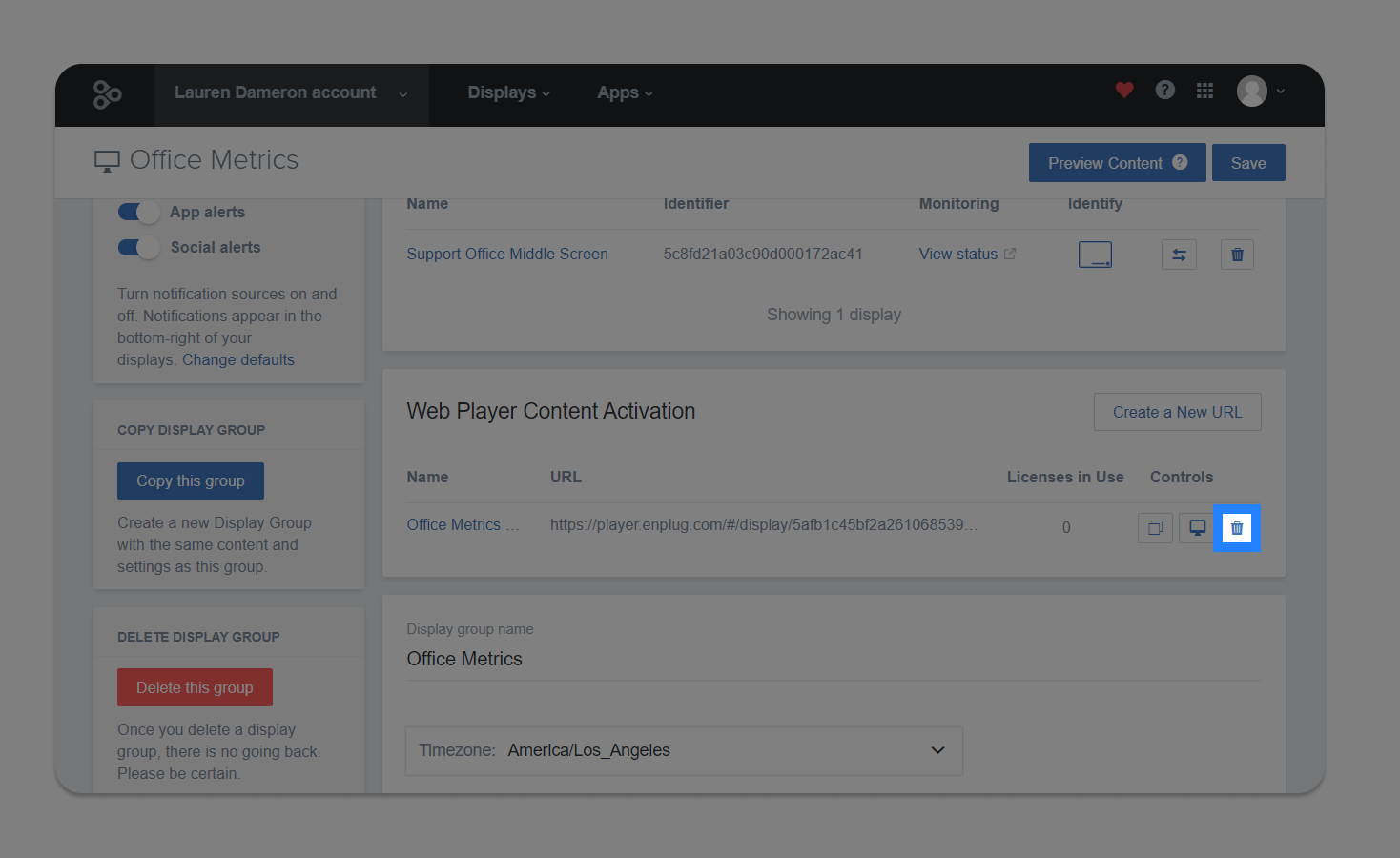 5. Once a screen is actively being viewed, your "Licenses in Use" will update accordingly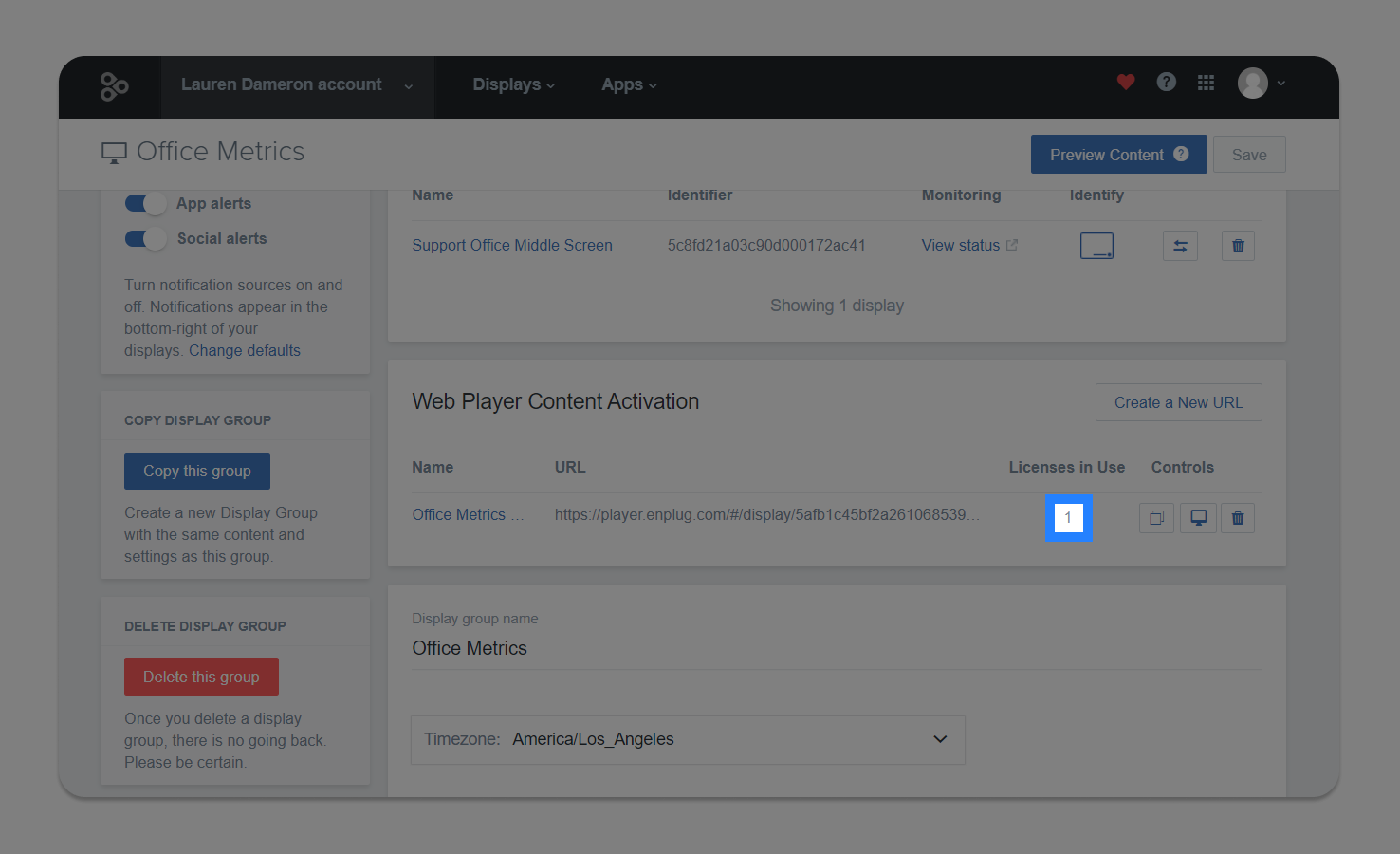 Additional Information
1. For portrait mode, use Windows settings to flip your computer's screen to portrait to match the display group's orientation
2. Suggested browser is Google Chrome
3. If "No Content Available" is displayed on the Web Player screen, you have exceeded your license count
4. Please visit our Browser Web Player article for more information about using the Enplug Web Player