Overview
The Enplug ScreenSaver allows you to set your Enplug Content URL as your Windows 10 ScreenSaver. This feature can be accessed from any location, allowing even remote employees to view your Enplug content.
For more information for setting up Content URLs, check out our support guide here.
Note: Every actively running instance of the ScreenSaver will require a license. If you have no available licenses on your account, you will not be able to view the content.
After setup is completed, the Windows 10 computer will need access to the internet to function.
Contents of this guide
Download the Enplug ScreenSaver
Install the Enplug ScreenSaver
Setting up the Enplug ScreenSaver
Download the Enplug ScreenSaver
Download the installer for the Enplug ScreenSaver software from spectrio.com/enplug-download

Install the Enplug ScreenSaver
Once you have downloaded the installer, open the file to begin the installation process.
1. Click "Next" to continue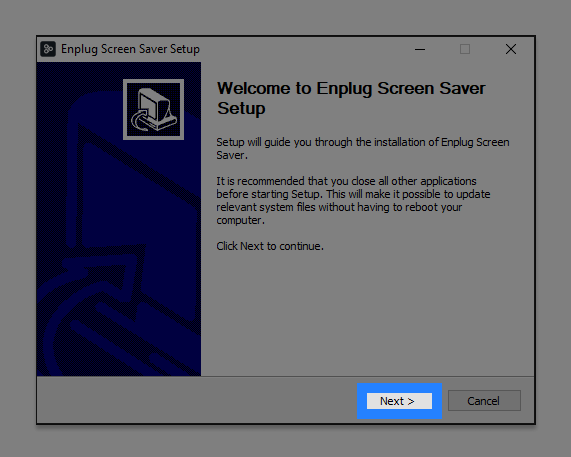 2. Select "I Agree" to license agreement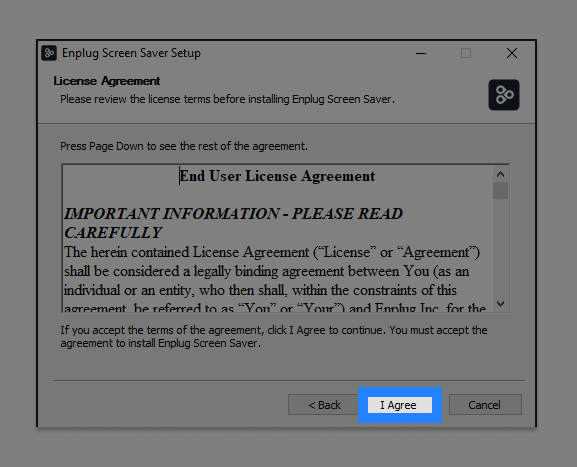 3. Wait for the screen saver to complete downloading and installing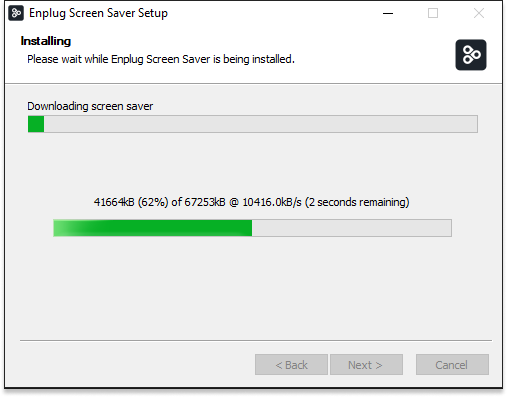 4. Once complete, select "Finish"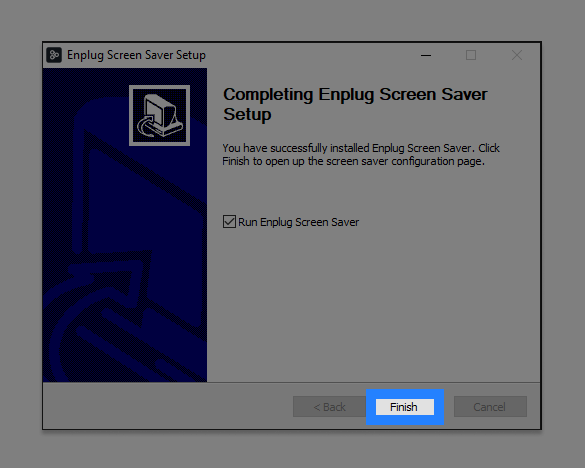 Copy the Content URL
You must copy the Content URL from a Display Group to complete the ScreenSaver setup process.
1. On the Enplug Dashboard, click "Display Groups" > Display Group name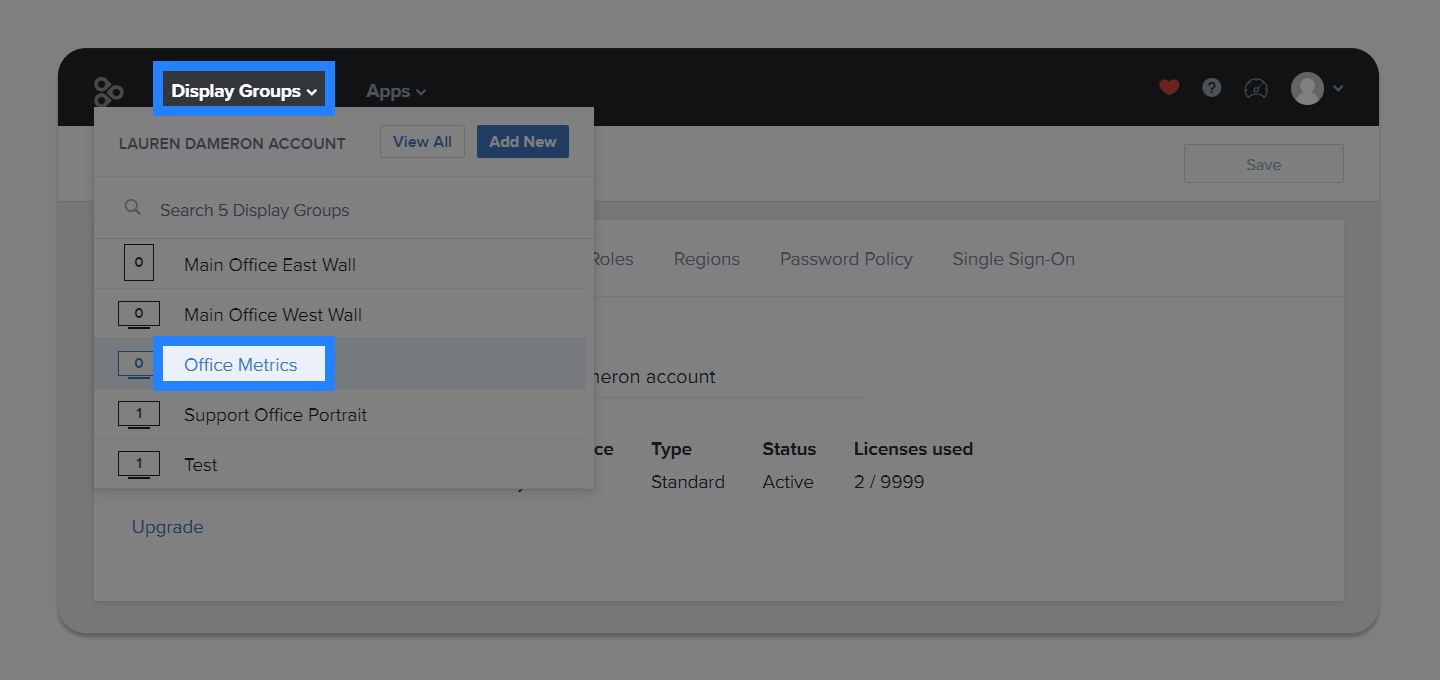 2. Copy the Content URL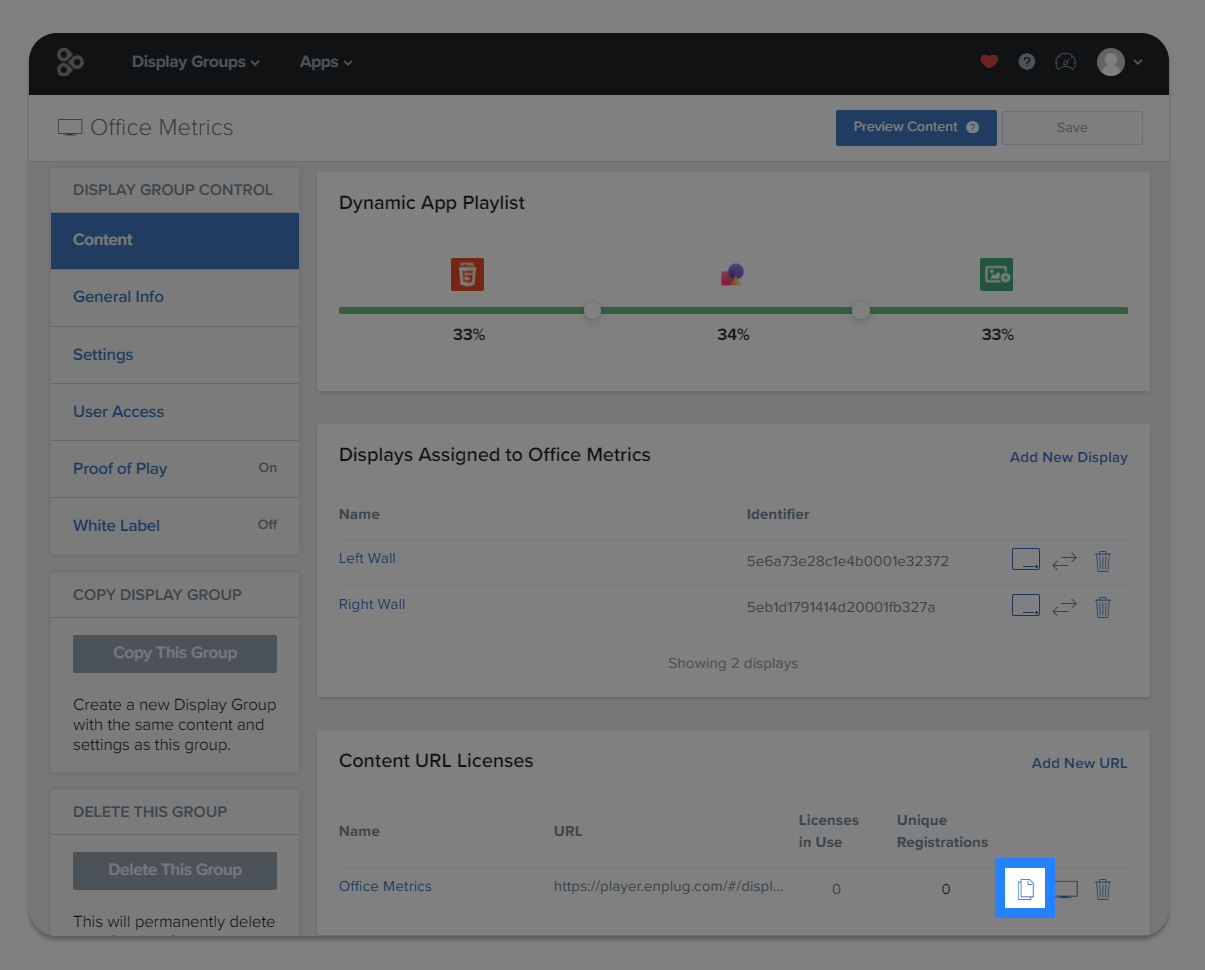 3. If you don't have a Content URL set up, follow these steps to complete the process, then copy the link
Setting up the Enplug ScreenSaver
1. In the Enplug ScreenSaver dialogue, paste your Content URL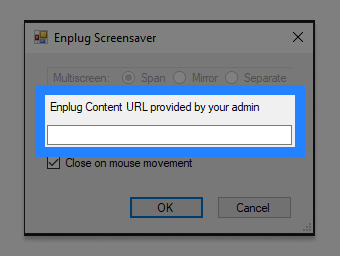 2. Click "OK"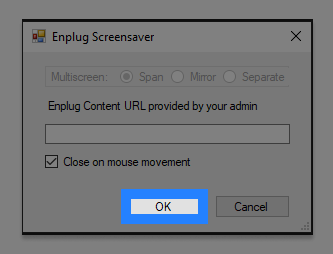 3. Edit your Windows Screen Saver settings to control when the Enplug ScreenSaver will appear on the screen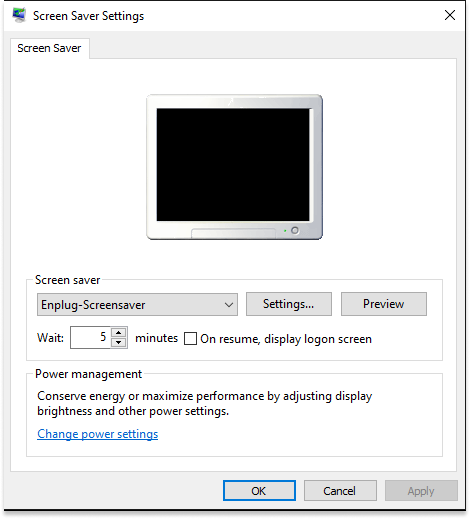 4. Select "OK" to save
Enterprise Configuration
1. To deploy Enplug ScreenSaver to multiple computers, you can include silent install and the Content URL parameters from the command line:
Enplug-Screen-Saver-Installer.exe /S /url="

https://player.enplug.com/#/display/abcdef/123456

"

 

Be sure to replace the example URL shown above using your specific content URL.
2. To lock users from editing the URL, but still allow them to edit their screensaver settings, include the following parameter during installation:
/lockUrl
Note: To unlock the URL, run the installer again without the "/lockUrl" parameter
3. Use Group Policy to prevent users from changing their screensaver settings, once Enplug ScreenSaver is set:
Select

Windows key + R

to open the

Run

command box

Type

gpedit.msc

and hit

Enter

to open the Local Group Policy Editor

Navigate to

User Configuration

>

Administrative Templates

>

Control Panel

>

Personalization

Double-click on the

Prevent changing screen saver

setting in the right pane

In the properties window, choose the

Enabled

option and then click

OK

.

Now, if a user tries to change the screensaver, they will receive the error:

Your system administrator has disabled launching of the Display Settings Control Panel

.
For step-by-step images of this process visit this site.