Overview
Once you have set up your Slack app, members of your Team Workspace can contribute to the Enplug display feed. In the Slack interface, users can send messages from any public channel that is part of the workspace or send a private message from their direct messages.
Contents of this guide:
Send Slack content to Enplug display feed
Delete Slack content from Enplug display feed
Send Slack Content to Enplug Display Feed
Manually send messages from your Slack channels and messages to the Enplug Slack feed.
1. Open Slack.
2. Choose a message to send to your Slack feed
Hover over the message until you see the More actions option
Select
Select "Send message to feed".
3. Send the message to your feed:
Filter results by typing the beginning of the feed name in the search box. Scroll to view feed names.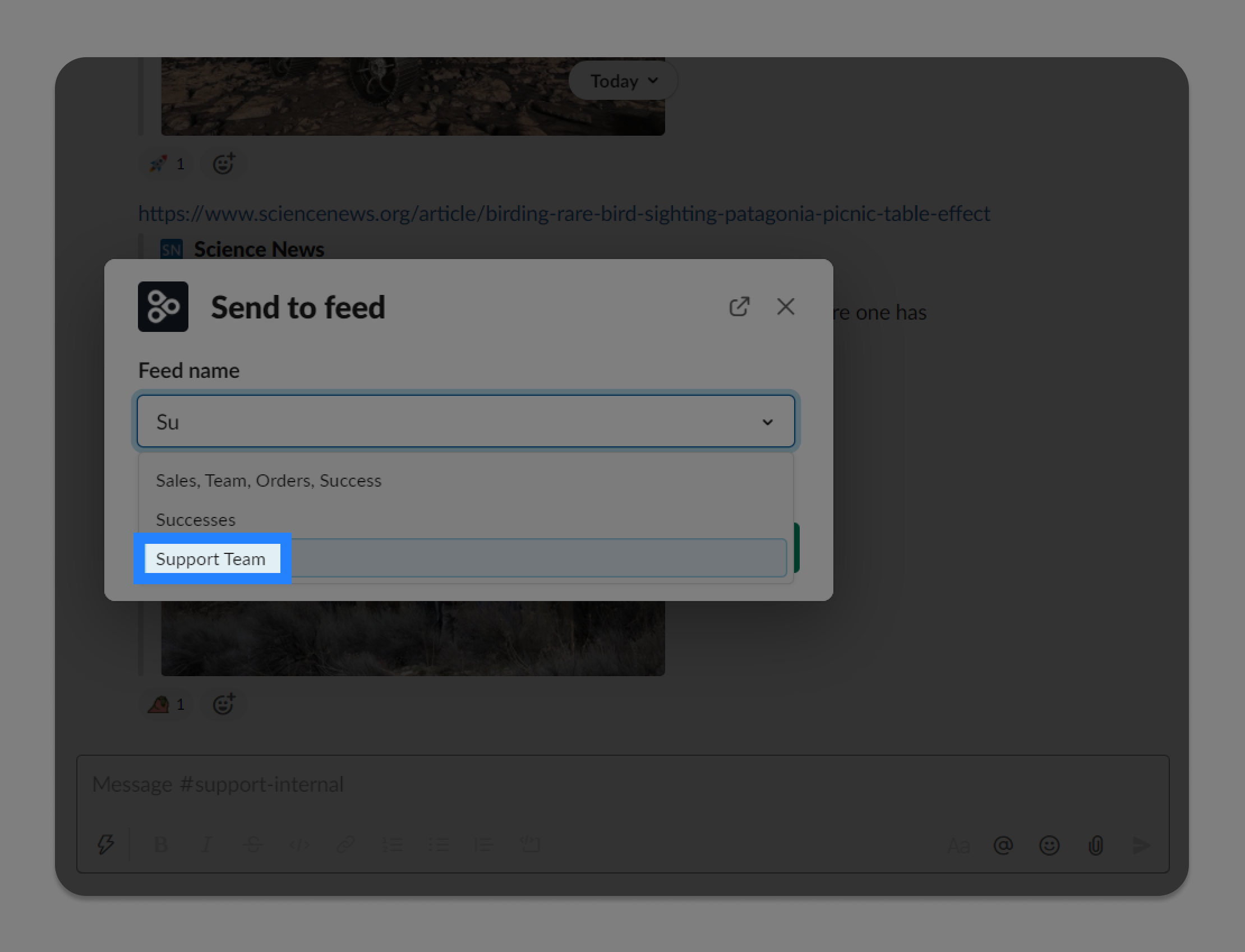 Click on the feed name to which you want to deploy the message.
Click "Send".
The message will appear on your display feed.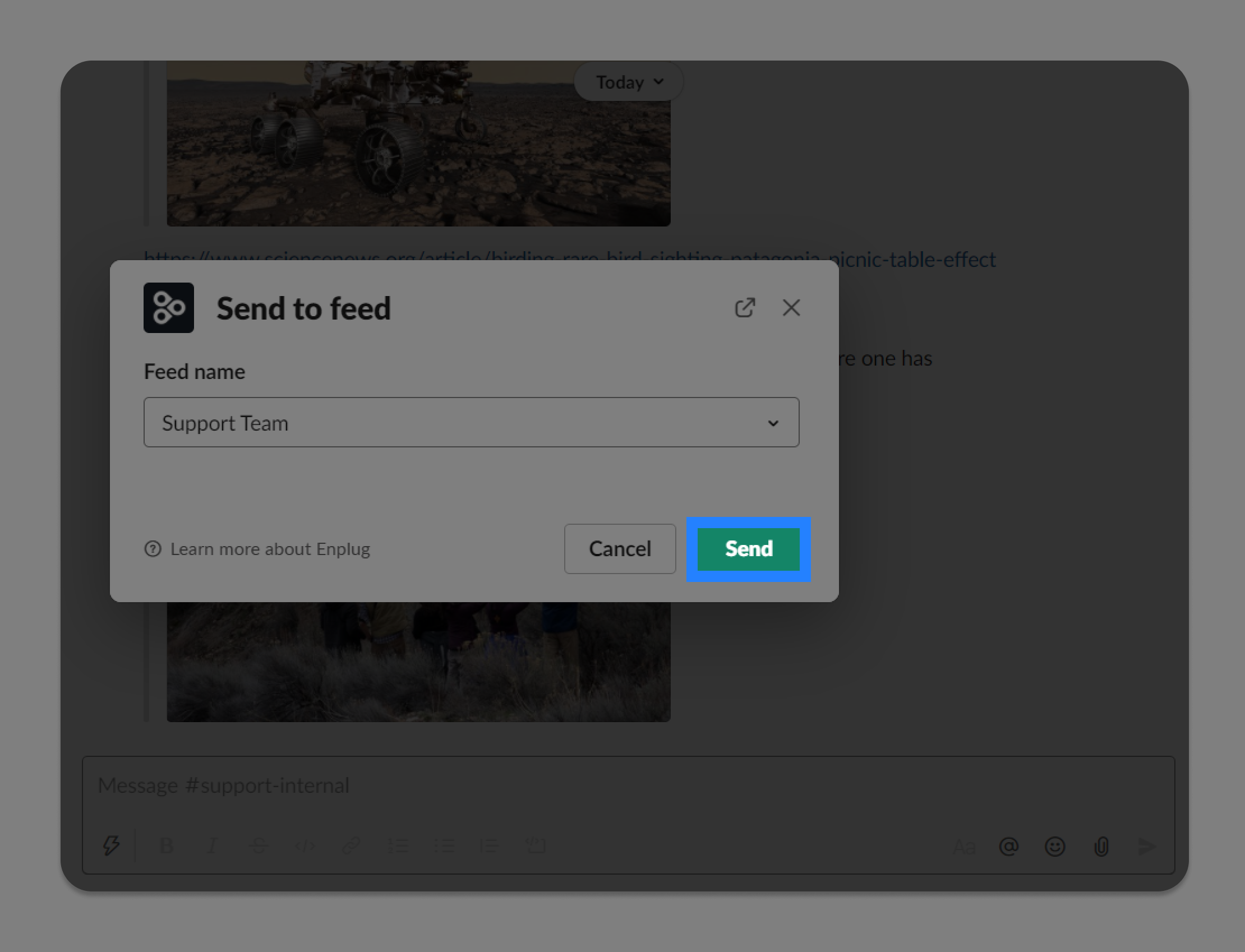 If you don't see the desired feed as an option, visit our Slack setup support article. Confirm that the "Allow Slack Team Workspace users to post any message to this feed

" option is enabled: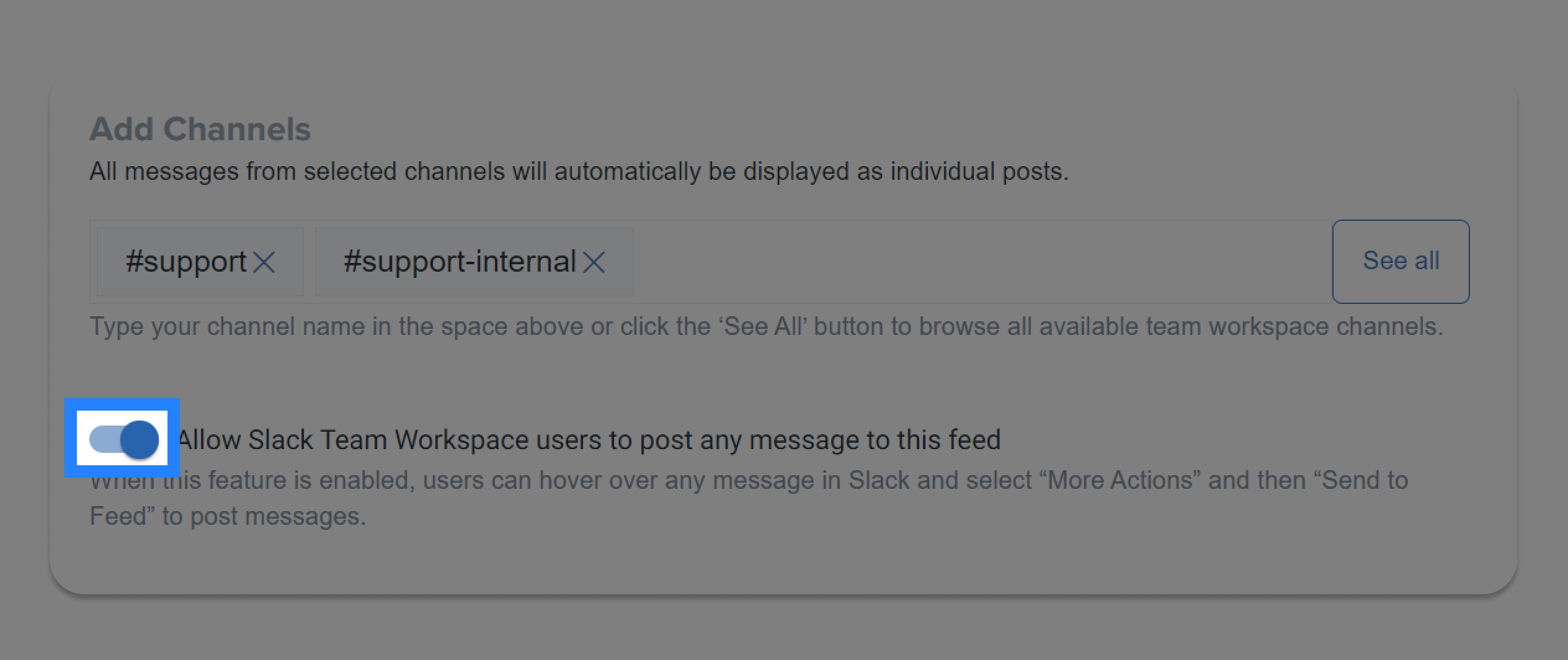 Delete Slack Content from Enplug Display Feed
Removing a post from your Enplug feed can be done directly from Slack or from the Enplug Dashboard.
1. From Slack:
Find the message that you sent to your display. It will appear as a reposted message.
Click "Delete Post from Feed".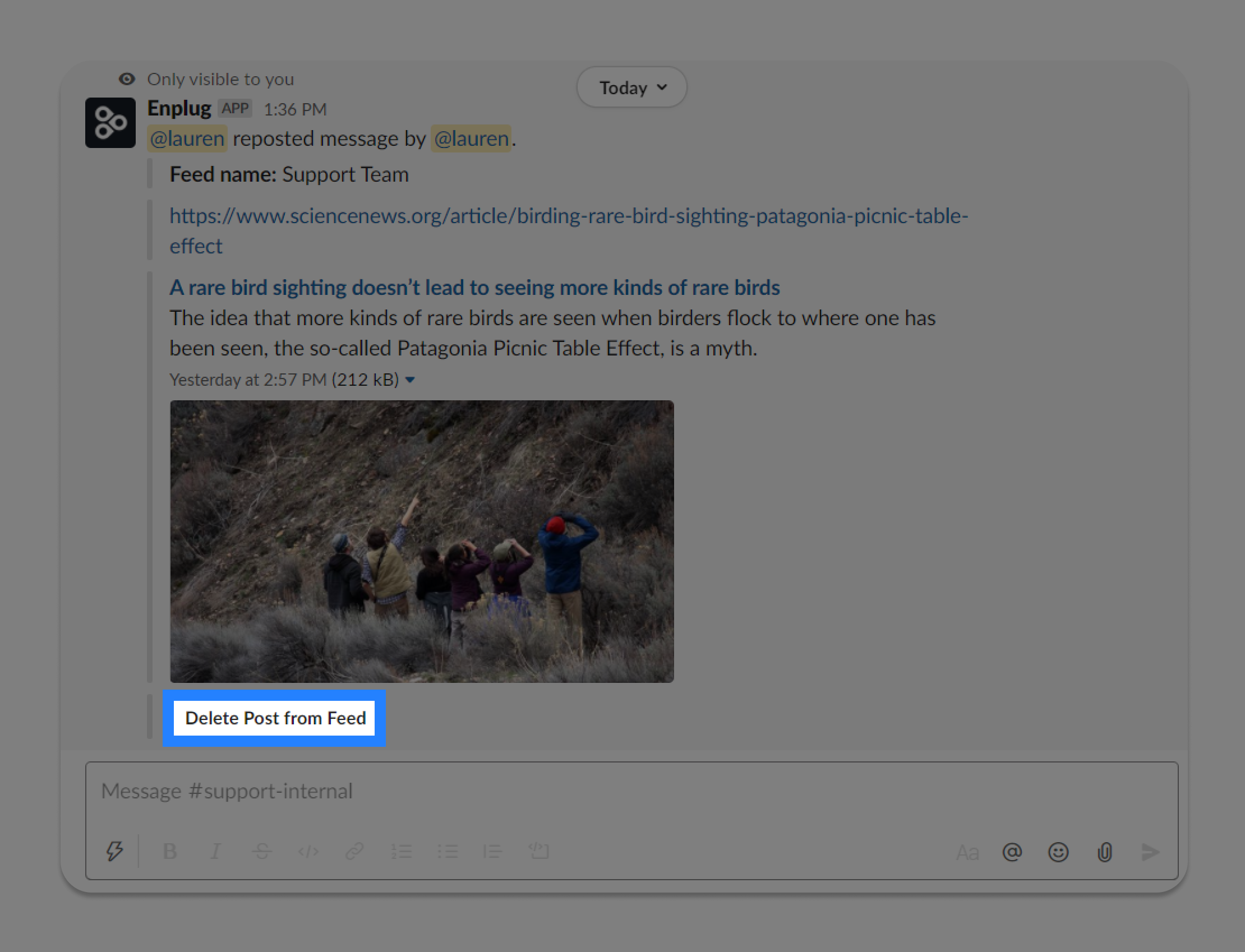 2. From the Enplug Dashboard:
Open the Slack App.
Select "Manage Posts".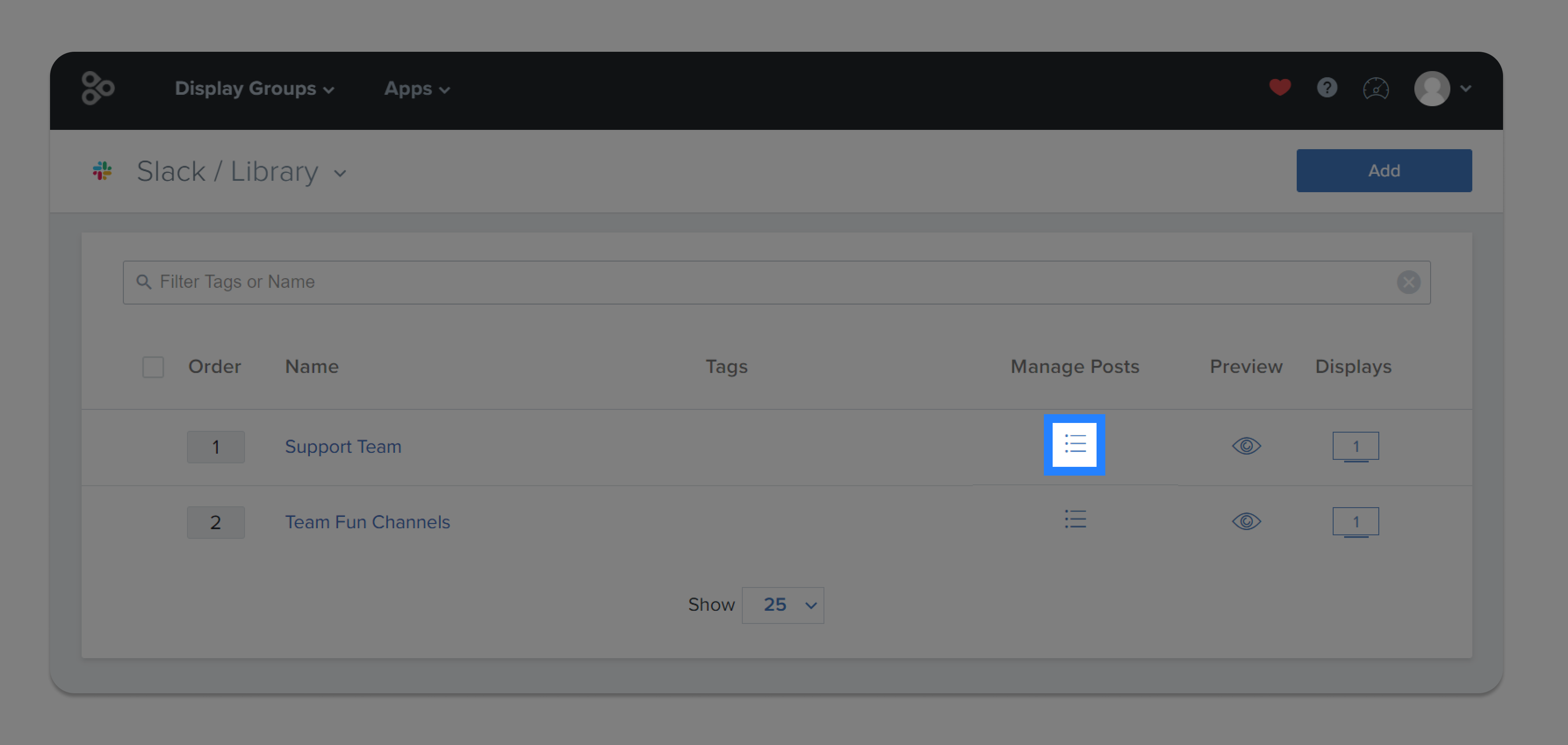 Find the post under "Live Posts".
Click the trash can icon to delete.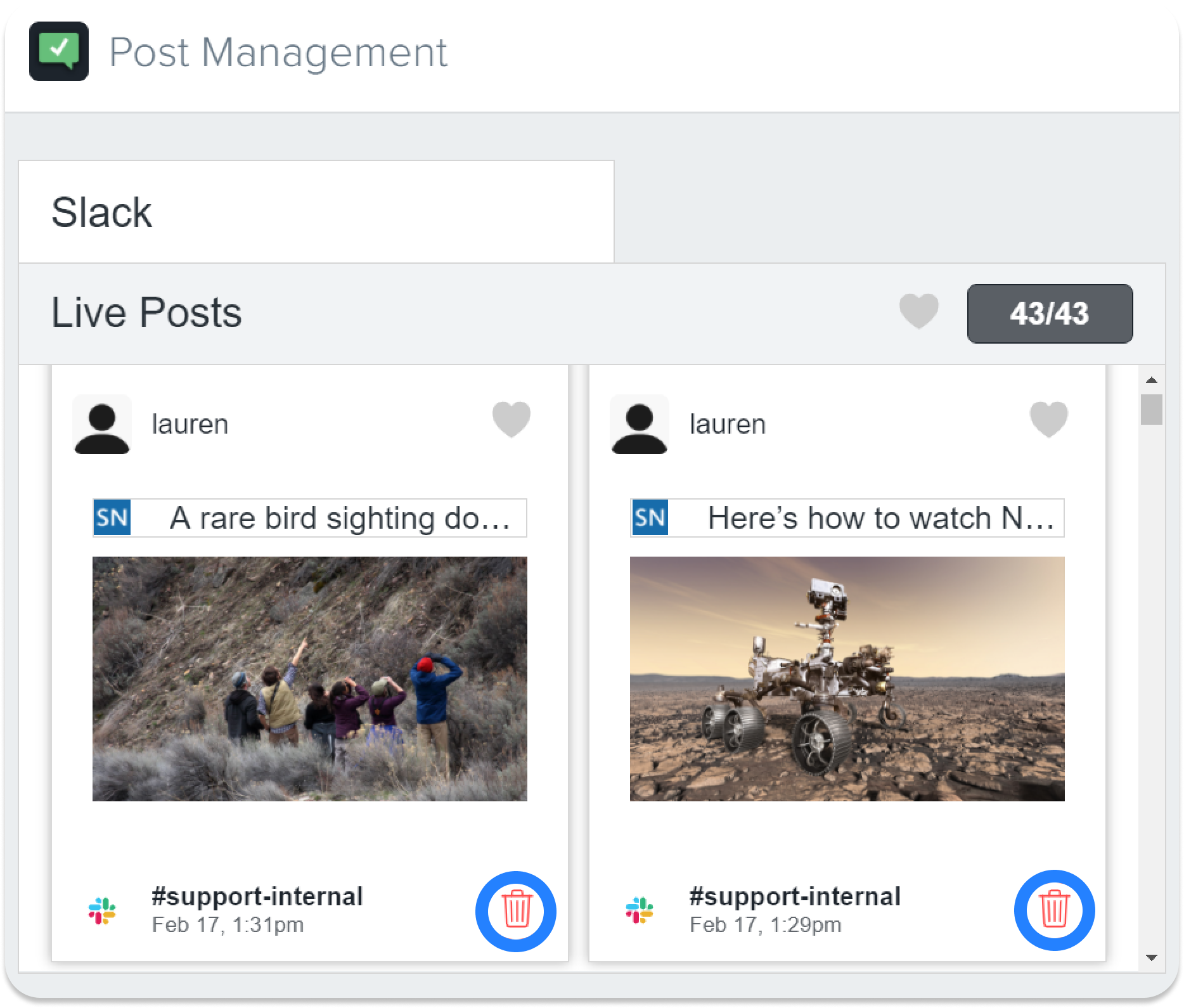 Tips for Using the Slack App
When posting a private message from direct messages, you can only post a message you have sent, not one sent by another user.
Types of media that can be displayed from the Slack app include images, videos, text, emojis, and web links (with content previews).
Visit the Slack guide for more information about setting up the app.