Setting Up PowerPoint
From the Graphics & Video app, click the Upload button to choose the PowerPoint presentation you want to upload. 

File types should be .PPT or .PPTX files

Once you've uploaded your graphic, you will be prompted to choose which display group to deploy the graphic to. If you want the graphic in your Library but don't want it to play on a screen yet, don't select any display groups. The graphic(s) will continue to be available through your Library view.

In your Graphics & Video library, your PowerPoint slides will display as individual images. By hovering over a slide, an option will appear to Edit details. Click on this in order to:
Managing PowerPoint Content
Slide Duration:
Graphics and Video app will only play PowerPoints for up to 90 seconds straight. If you have a 24 slide PowerPoint, for example, and each slide is set for 20 seconds (480 seconds) it will play 4 slides (80 seconds) and then go to another app. If you want to play 24 slides straight, you will need to set the duration for each slide to 3 seconds (72 seconds).
To set the duration for all slides, select each slide with the checkbox in the top left corner, or choose Select All.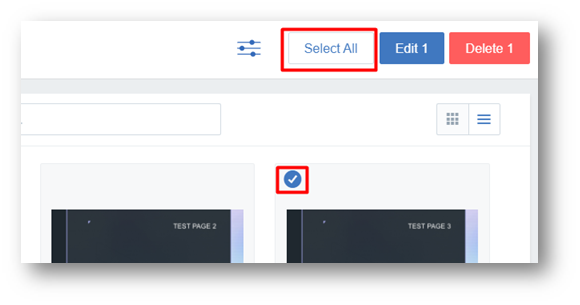 Select Edit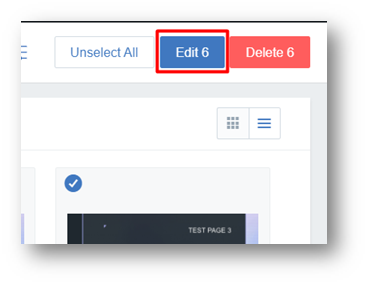 Click on the Schedule tab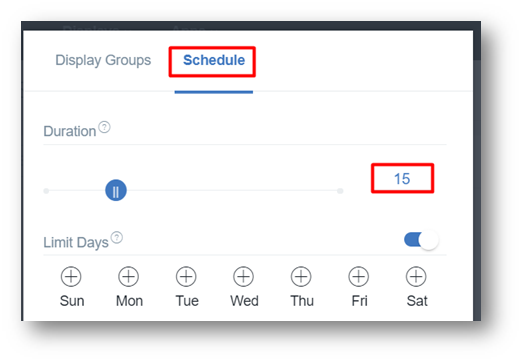 Change the duration of the slide
This can also be done on individual slides the same way by hovering over an individual slide and choosing Edit details.
Graphics Order: 
To change the order in which slides appear, clear any filters set up in Library. Then, hover over the graphic you want to reorder. Using the 3 lines in the lower left corner of the graphic, drag the image into the position you prefer.

Click to save for the new order to take place.

Rename Slide: 
To change the name of a slide, hover over the slide and click on Edit details. In the new window, delete the current name and type in a new one.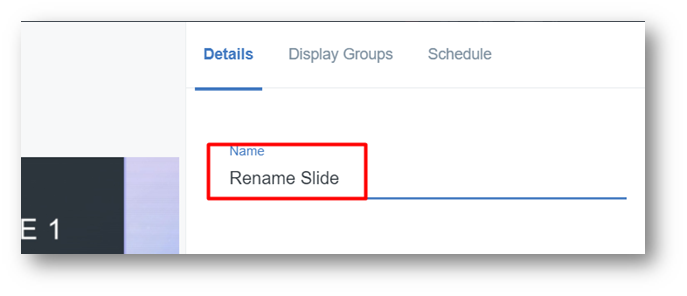 Select Save Changes to save the new name for the slide.