The Business and Tech app will allow you to show news from multiple sources. All of the stories and images are frequently updated, human curated, and designed to be shown on digital signage. To get started click on Business & Tech in the apps drop-down menu.
When you are setting up a feed for the first time you will be taken to this screen: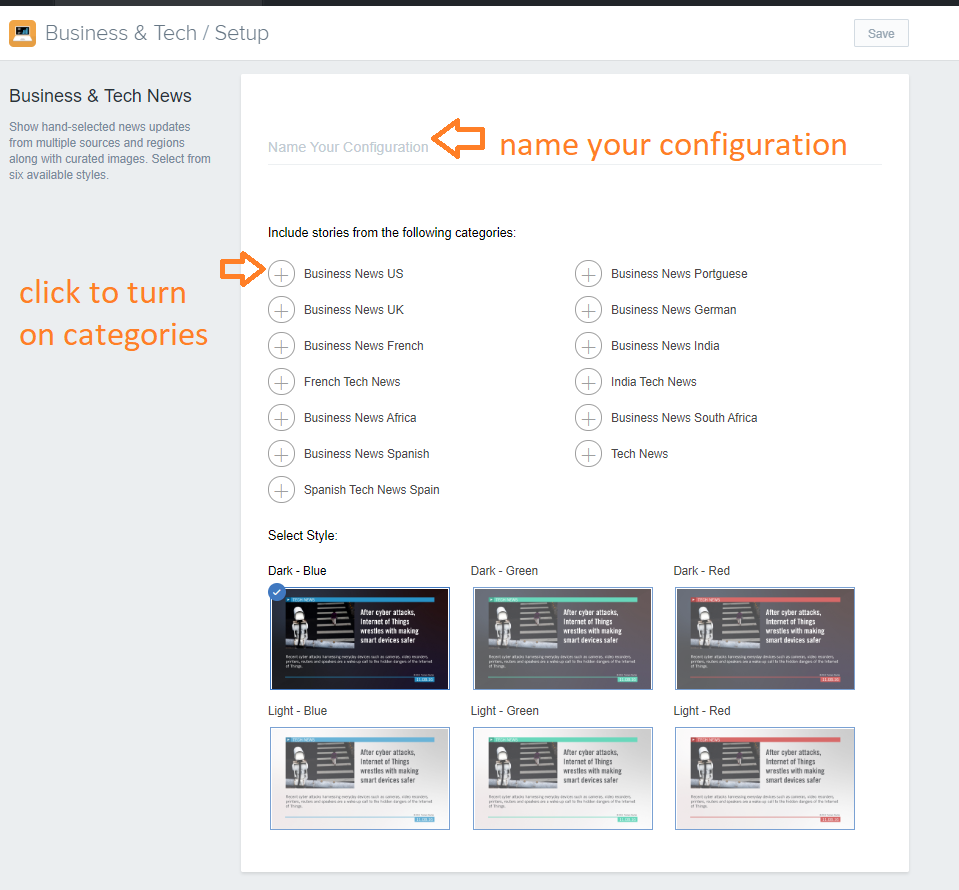 On the top line you will need to name your configuration. This name is for internal reference only and will not appear on your screen.
Next you can simply click the plus symbols next to the news categories you wish to display.
At the bottom of the screen in the Select Style section you can select from a variety default color themes.