Overview
The Proof Of Play reports service delivers play time data for the Graphics and Video, Corporate Graphics, and Ad Scheduler apps. Once configured, the Proof Of Play feature will send periodic reports on how long each of your graphics has been displayed.
Proof Of Play is an add-on feature. Please contact your Account Manager for access to this feature.
Contents of this guide
Generating a Proof of Play Report
Configuring Proof of Play
Select the desired Display Group from the Display Groups dropdown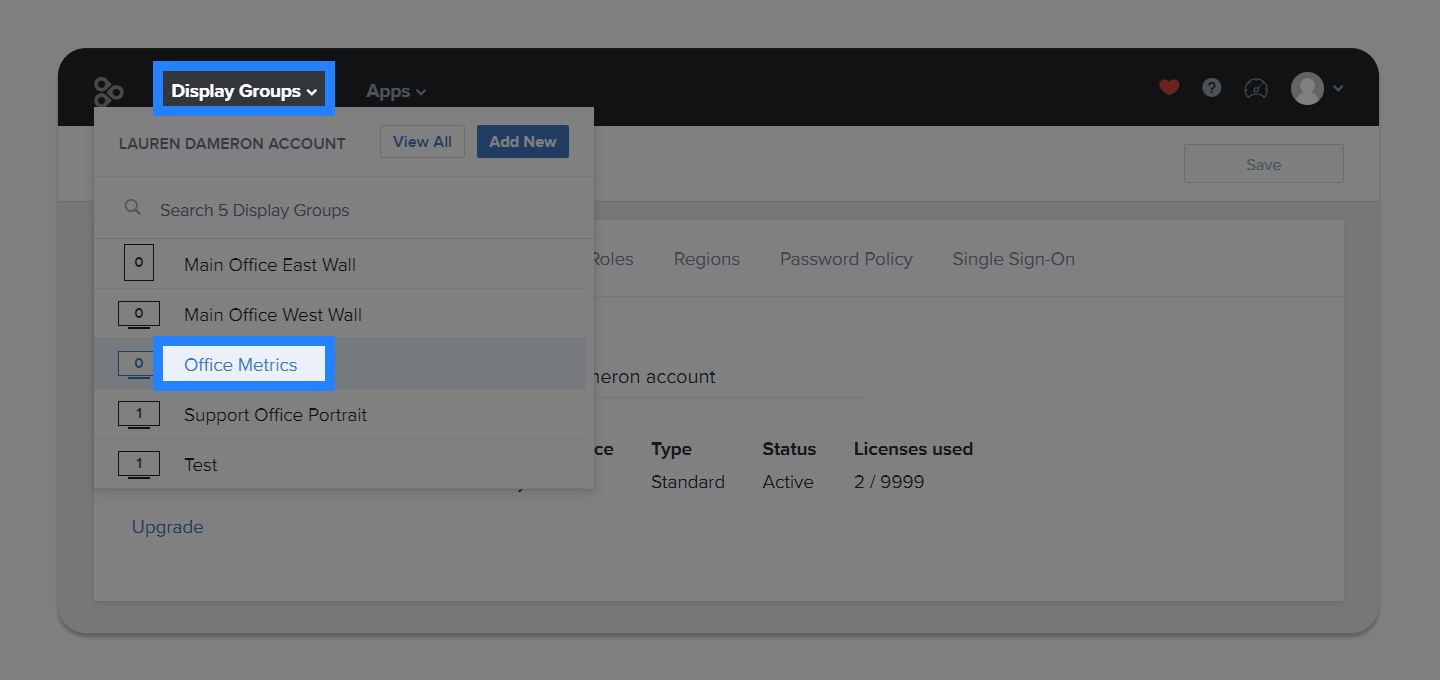 Select the Proof of Play Tab and enable the feature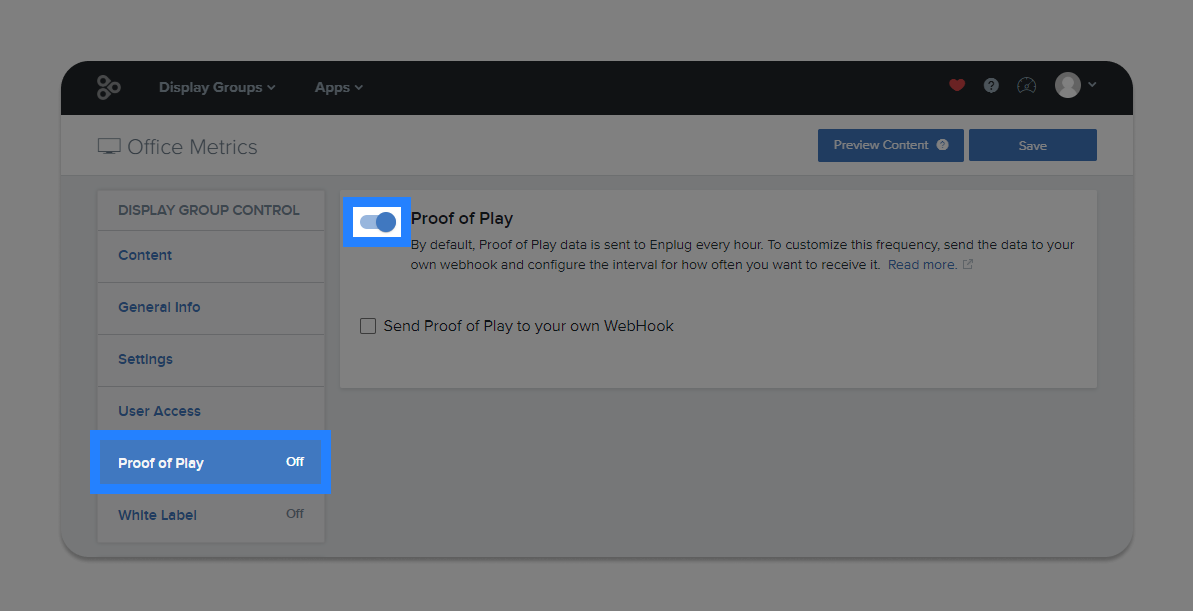 Select "Save" to apply the change
Generating a Proof Of Play Report
Once Proof Of Play has been enabled, you can generate the report.
Start by opening the app

Click on "Apps" > "All Apps"

Select "Graphics and Video", "Corporate Graphics", or "Ad Scheduler
Hover your mouse over the graphic(s) for which you wish to generate a report and check the selector option in the top left corner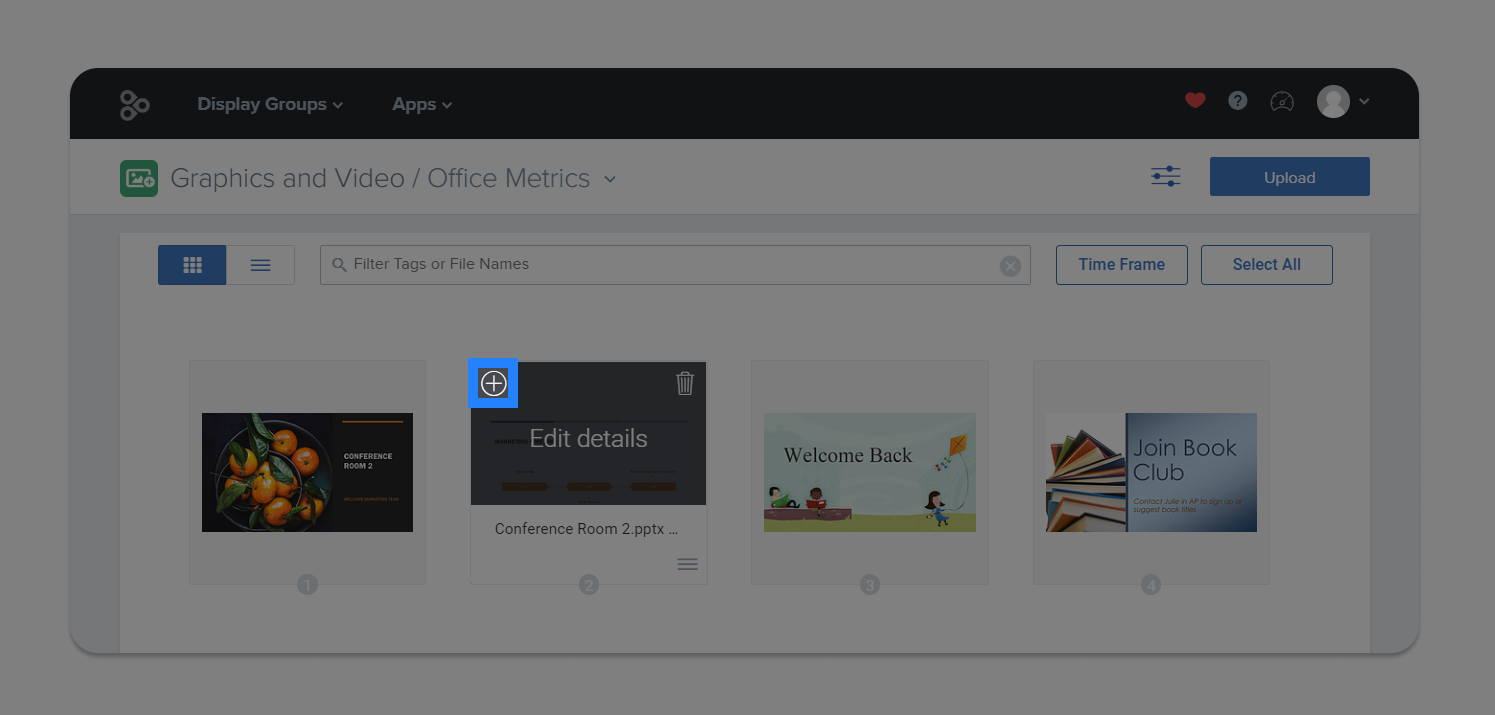 With your graphic(s) selected, click on the Reporting button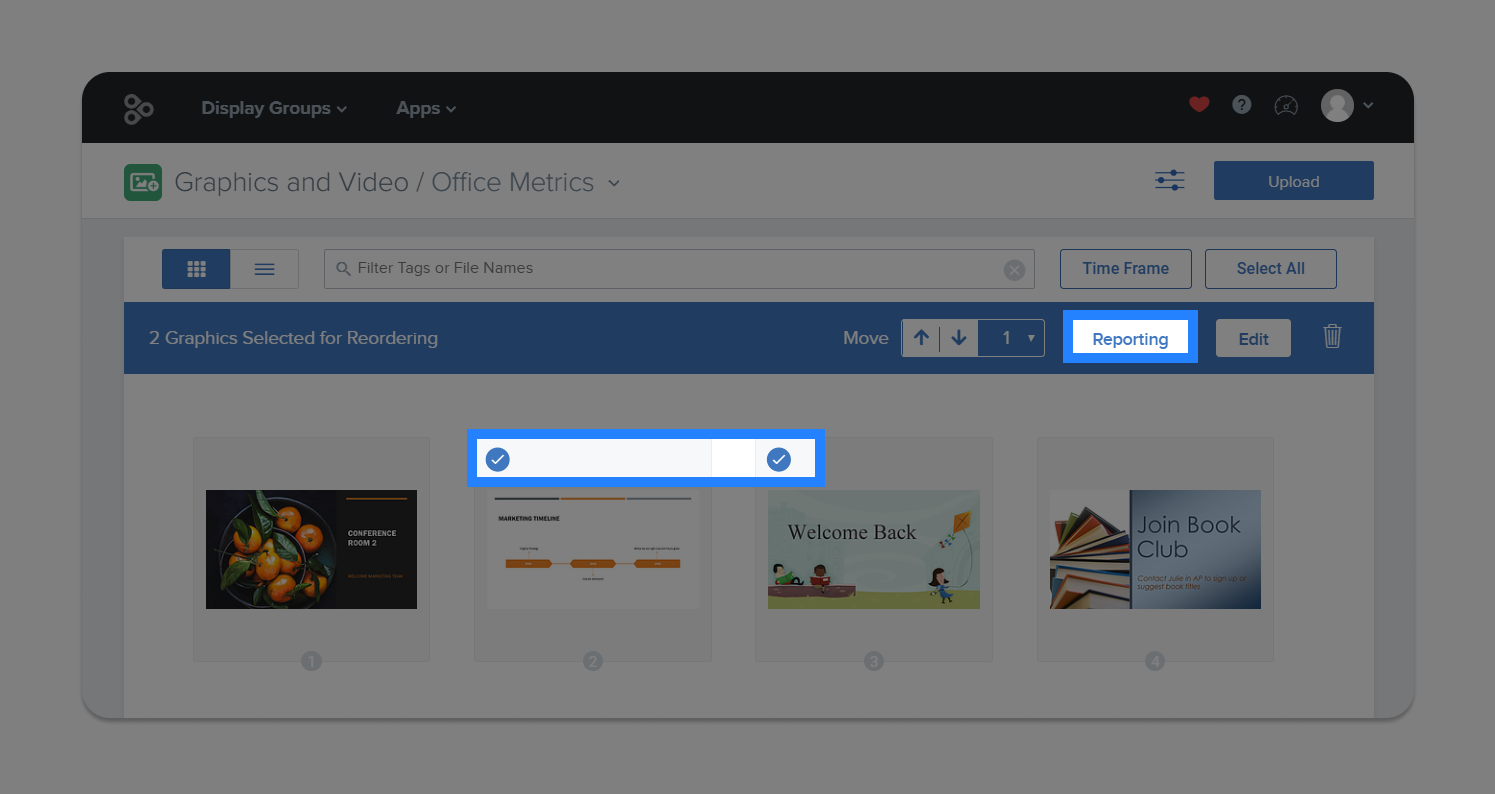 On the Reporting tab, set the report time range and aggregation frequency
Click "Generate Report" to download the .csv file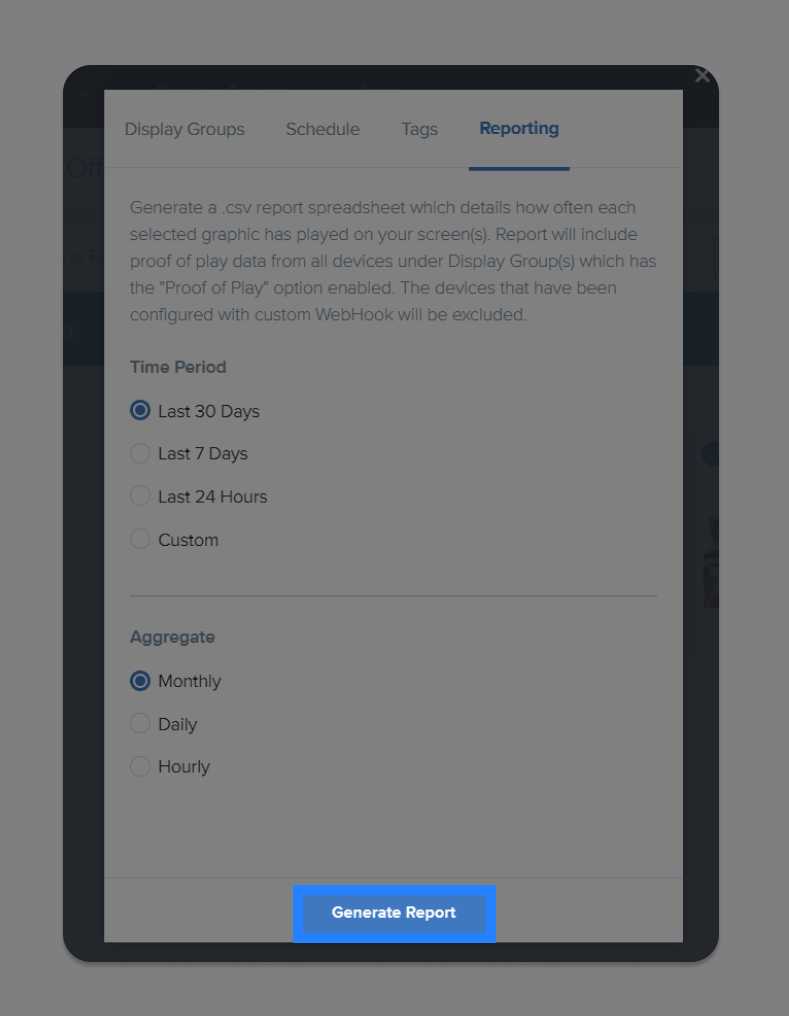 Interpreting the Report
Open the downloaded .csv file to view your proof of play report. Understanding the content in each column will help interpret the report:
Asset is the name of the graphic
Device is the name of the display in the Display Group where the graphic has played
Display Group shows you which group the

device

belongs to on the dashboard
Play Count is the number of times the graphic came onscreen during the specified range
Play Duration is the total aggregate time the asset spent onscreen during the specified range
Start Time and End Time are the date range you selected for your report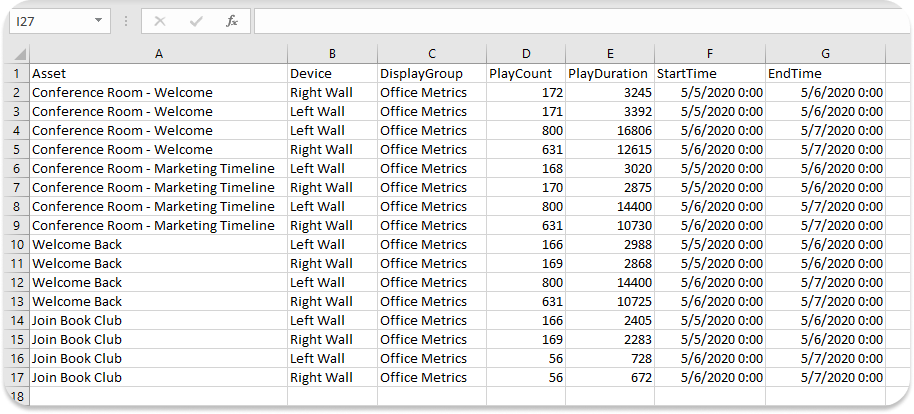 Note: The Proof Of Play reports will have up to a one hour delay (the last hour of data might be missing when the report is run)
Advanced Reporting Options
You also have the option to use Proof Of Play with your own Webhook or with Zapier.