Before reading this article, make sure you check out our explanation of Network accounts and how they're structured, as detailed in our article on Network Structure.
To give a brief overview, as a Network client, you have multiple levels of screens: accounts, and display groups. Accounts contain display groups; content cannot be shared across display groups that are in different accounts. Separate accounts are best used for different clients that you have as a reseller, or for grouping display groups that you don't want to share any content.
Ready to create your account? Great! It's a very easy process. Just navigate to the Home screen by clicking the Enplug logo in the very top left of the screen, then click the Create Account button as shown below: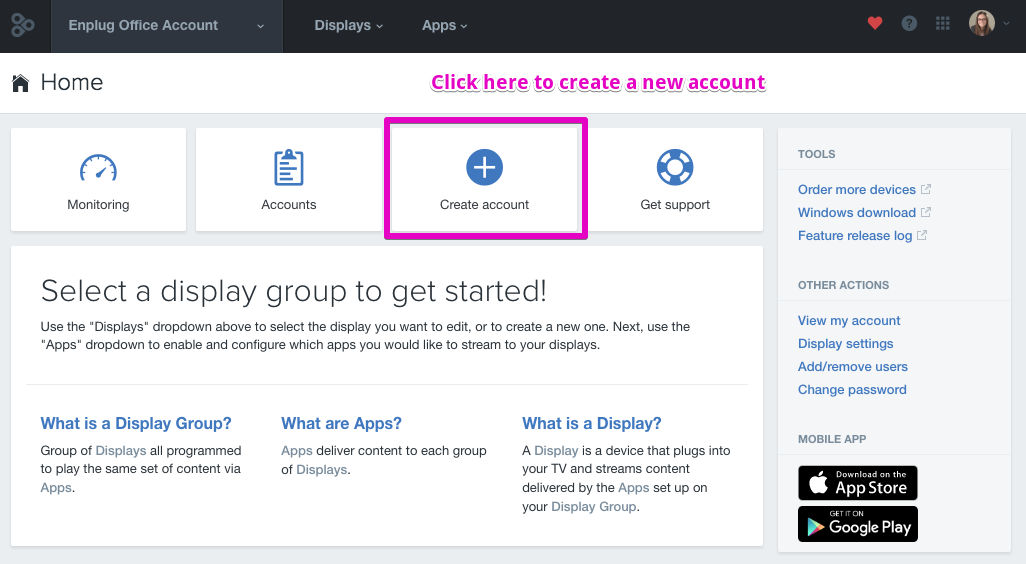 Once you've clicked this button, you'll be prompted to name the account, and choose the time zone that it will be situated in:

Then, click save. You'll be given the option to add users to the account, as well as add new display groups to that account. 
If you're ready to add display groups, see this article for further instructions!