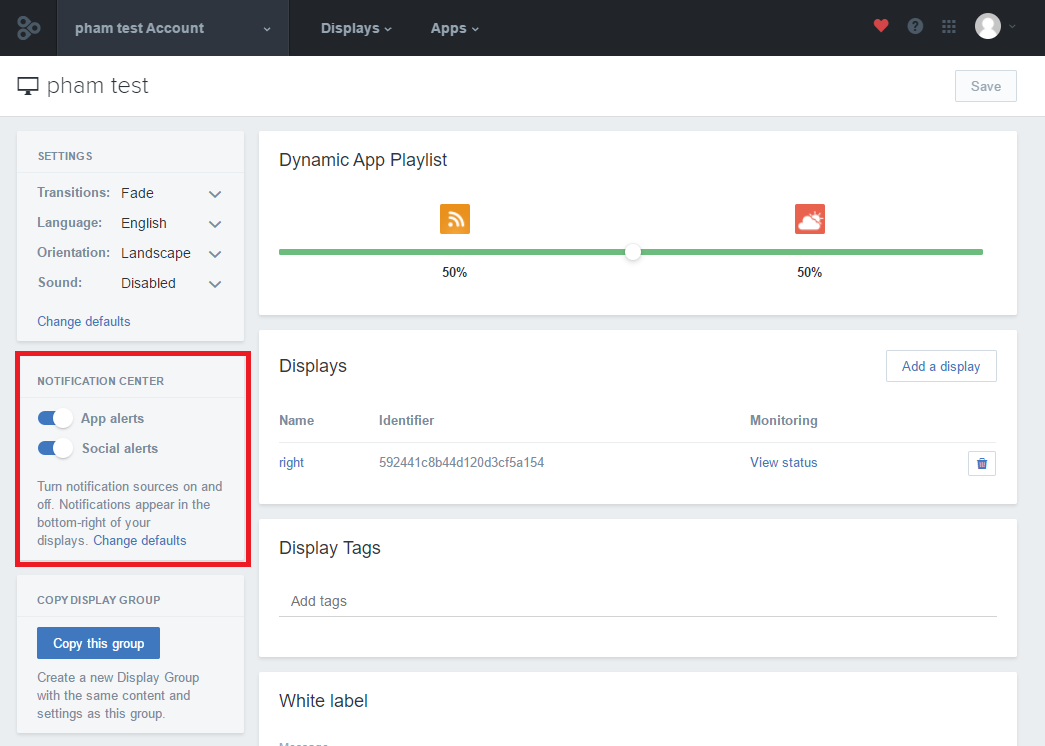 The notification center offers the option to turn certain notifications on and off.
The Social Alerts notifications bring up a popup in the lower right corner of your display when a user posts a new social item. 
The App Alerts notification toggle is designed for an upcoming feature, and currently doesn't affect your displays.