Orientation: Change the orientation of all displays in your display group between Landscape and Portrait using the Orientation dropdown.
If your display is Portrait and showing upside-down, click the name of your display to go to the Display Details page, then use the Orientation dropdown to choose between Portrait & Portrait-Flipped.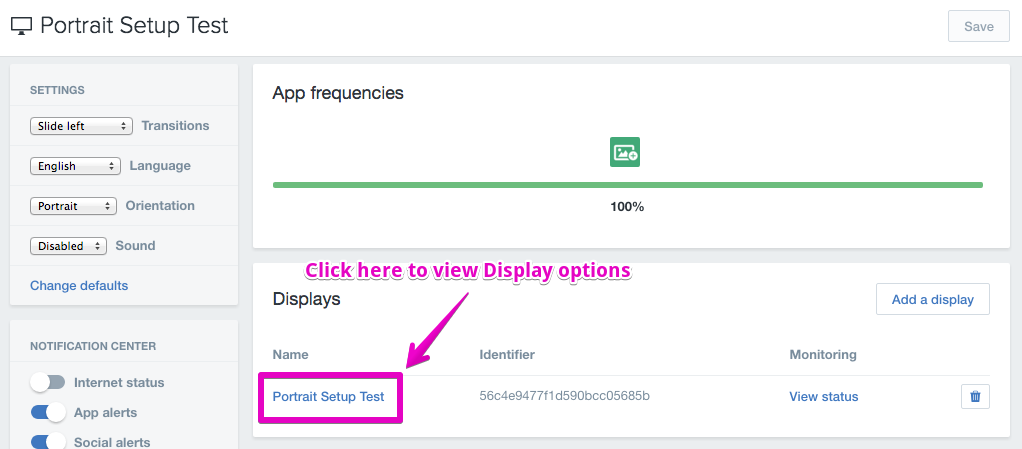 Video Sound: You can enable sound on videos uploaded to the Graphics app. Please make sure your TV has its volume turned up in order for this to work properly. 
Transitions: There are a variety of transition styles available for transitioning between apps and slides within apps. These include:
Slide Left
Slide Right
Slide Down
Slide Up
Fade
and the option for no transition style.
Display Language: This language choice determines the language for the Weather app, TripAdvisor app, and Social Media prompts (for example, "Share Now!"). Besides English, other available languages include:
Czech
Dutch
French
German
Italian
Japanese
Polish
Portuguese
Russian
Slovak
Spanish