Orientation: Change the orientation of all displays in your display group between Landscape and Portrait using the Orientation dropdown.
If your display is Portrait and showing upside-down, click the name of your display to go to the Display Details page, then use the Orientation dropdown to choose between Portrait & Portrait-Flipped.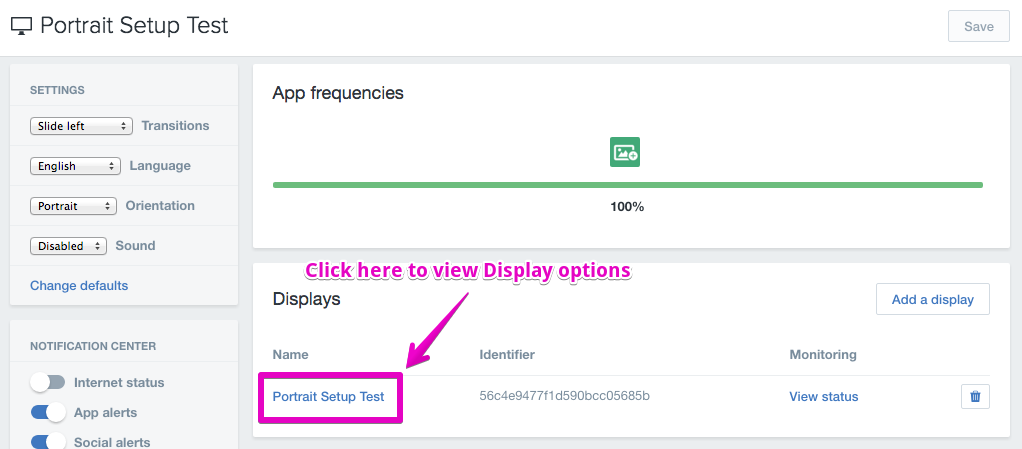 Sound: You can enable sound for apps that contain audio, such as videos uploaded to the Graphics app, YouTube app videos, and web pages with audio via the Web Page app. Please make sure your TV has its volume turned up in order for this to work properly. 
Transitions: There are a variety of transition styles available for transitioning between apps and slides within apps. These include:
Slide Left
Slide Right
Slide Down
Slide Up
Fade
and the option for no transition style.
Display Language: This language choice determines the language for the Weather app, TripAdvisor app, and Social Media prompts (for example, "Share Now!"). Besides English, other available languages include:
Czech
Dutch
French
German
Italian
Japanese
Polish
Portuguese
Russian
Slovak
Spanish