If you're having trouble with the Enplug Display software for PC, we may ask you to provide us with a copy of the application's logs. We may also need a diagnostic of your computer's specifications. Follow these steps to find the log files.

Method 1)

1) On your keyboard, Press the [Windows key] + [R] simultaenously to open the run dialogue
2) In the run dialogue, type or copy/paste in the following: %HOMEPATH%\appdata\roaming\enplug display\logs
3) Hit "OK"

A explorer Window will pop-up with the log file text documents. Please send these files to us.

Method 2)
First, you may need to enable the PC to show its hidden files:
Show Hidden Files
To display hidden files and folders:
1. Open Start Menu by clicking on the Windows Icon

2. In the search box, type "Show hidden" (A), then click on "Show hidden files and folders" in the top window(B)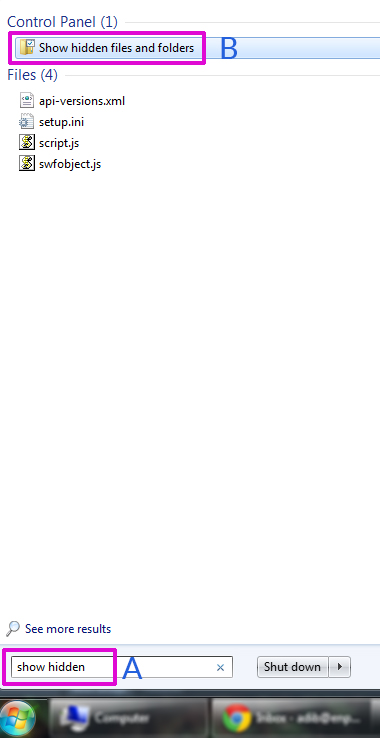 3. In the Folder Options Window, Select the "Show hidden files, folders, and drives"(A) and click on "OK" (B)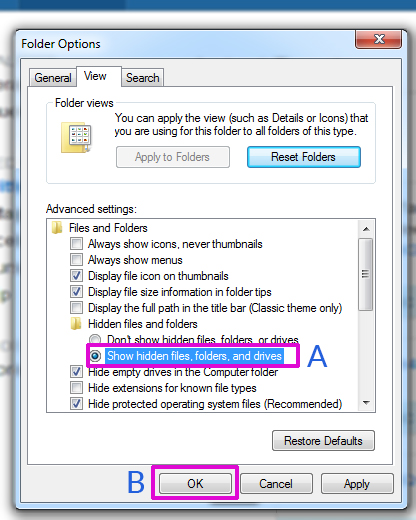 Find the logs for the Enplug Display
- Navigate to this directory in your C drive (A)
Copy/paste this into the bar at the top of Windows Explorer:
C:\Users\(user)\AppData\Roaming\Enplug Display\Logs


Protip: If you're not sure what your username is, try opening the Start menu and looking in the upper right corner - it should be listed there.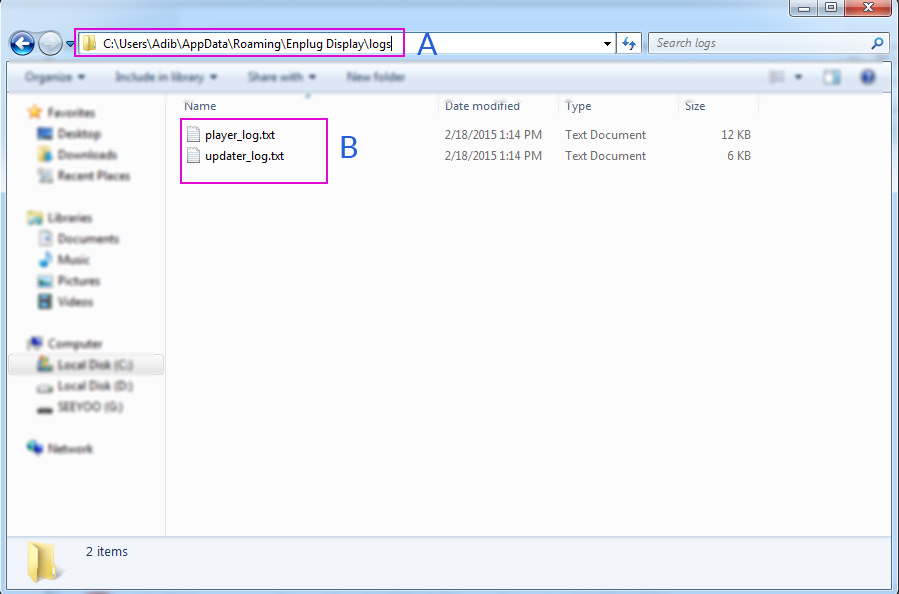 Find the files named "player_log.txt" and "updater_log.txt" (B).

Send us these two files as an attachment and we'll continue investigating the problem you're having.
Additional Log File:
Inside the C:\Users\(user)\AppData\Roaming\Enplug Display\ directory, sometimes you might find a file or multiple files named "hs_err_pid" followed by a number.
If that file or files exist in your directory, please send them alongside the other two logfiles.

Thank you.