The YouTube app will allow you to play individual videos. If you would like to stream YouTube Live content you should use our Webpage App. To access the YouTube app simply use the Apps drop-down menu at the top of the of the screen.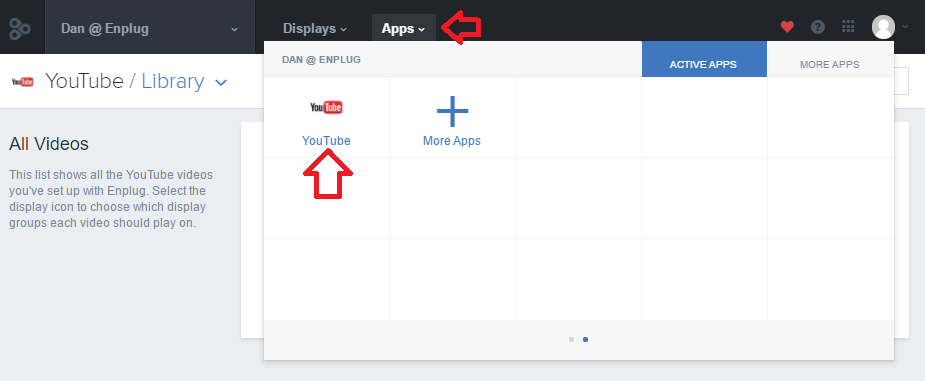 Next you can simply paste the URL of the YouTube video and hit save. The URL shown below is just an example. You will need to copy and paste the URL of your video on YouTube.

The app will tell YouTube to use the same stream it would send to a smart TV so that advertisements are are minimized.
The YouTube app does support closed captioning if the closed captioning was manually input on the YouTube video itself.
Note:  The YouTube app does not support playlists in YouTube.  You do have to link each video individually.